First home buyers and single-parent families are set to be the biggest benefactors of the federal government's housing focus ahead of the highly anticipated budget announcement.
A joint statement from Treasurer Josh Frydenberg, Minister for Housing Michael Sukkar, Minister for Families Anne Ruston, and the Minister for Women's Economic Security, Jane Hume, has revealed additional measures aimed at "improving opportunities for home ownership".
Three major initiatives form the support package, which will see the government:
Establish a Family Home Guarantee
This will allow single-parent families to purchase a home with a deposit of as little as 2 per cent.
The 10,000 guarantees will be made available over the next four years.
Expand the New Home Guarantee
An additional 10,000 places in this scheme will be created, building on the success of the program's first year.
First home buyers seeking to build a new home or purchase a newly built home will be able to do so with a 5 per cent deposit.
Increase the First Home Super Saver Scheme
The maximum amount of voluntary contributions that can be released under the First Home Super Saver Scheme will be lifted from $30,000 to $50,000.
According to the government, it "understands the importance of owning your own home and the significant economic and social benefits home ownership provides".
"Supporting more Australians to own their own home is part of the government's economic plan to secure Australia's recovery," it said.
A further $124.7 million in funding will be pushed to the states and territories, reportedly to build public housing stocks and aid them in meeting their social and community housing responsibilities.
A win for women
The Real Estate Institute of Australia (REIA) has called the measures "a win for women and first home buyers closing in on their deposit gap".
President Adrian Kelly sees the 2 per cent deposit loans for single parents as "a great outcome".
While acknowledging that it is for both single men and women, he said it maintains the "pink budget" focus on helping women into housing.
Mr Kelly said the First Home Loan Deposit Scheme is also a good outcome, with the scheme allowing for 10,000 places for the next financial year for homes built since January 2020.
He's also applauded the uplift to the First Home Super Saver Scheme, which he argued will greatly assist in easing the difficulties this group faces in obtaining a home.
"Expansion of this scheme has been a long-standing REIA priority since it was first introduced and is a good taxation incentive which will help more first home buyers enter the market," the president acknowledged.
"The scheduled annual 10,000 First Home Loan Deposit places in July will mean 30,000 places will come online to support first home buyers over the winter, which is positive, and banks are enthusiastic that these places will all be subscribed."
Mr Kelly has also applauded the setting aside of $125 million for social and affordable housing as helping to ease "a growing problem".
He said: "The pandemic showed how desperately needed affordable housing is, so this will help address the 3 per cent of the housing spectrum that require housing stock of this kind."
'A realistic, targeted and practical way to assist single parents'
The Housing Industry Association believes the new measures "will make a real difference in the lives of thousands of Australians".
"Secure housing is a fundamental need for everyone. Having a place to call home helps to build strong communities and allows individuals to build their future life with greater certainty," said HIA managing director Graham Wolfe.
Weighing in on the 2 per cent deposit initiative, Mr Wolfe cited 2019 research that found "92 per cent of renters aspire to own their own home, yet just 49 per cent of renters felt they would achieve home ownership".
According to Mr Wolfe, "the measures introduced over the last three years to assist first home buyers, combined with low interest rates, have been incredibly effective in growing the share of first home ownership in Australia to record heights".
He said: "These new measures will provide ongoing support for households looking to achieve the goal of home ownership.
"The Family Home Guarantee provides a realistic, targeted and practical way to assist single parents build their family's future. While many people can service a mortgage, saving the extra money each week to build up a deposit is simply too hard. This scheme will meet a real need and support thousands of families gain the security that comes with a home."
Mr Wolfe also said that the release of 10,000 new places under the New Home Guarantee marks "an important step".
"Both the First Home Loan Deposit Scheme and the New Home Guarantee have proven their value in assisting people to buy their first home sooner. Matching the 10,000 places still to open under the Deposit Scheme from July with a new allocation of 10,000 places under the New Home Guarantee will help ensure first home buyers can choose to buy either a new home or an existing home."
As to the First Home Super Saver changes, Mr Wolfe said the $20,000 boost "will also provide greater incentive and motivation for young people to start or continue saving a deposit for their first home".
Building on HomeBuilder success
The Property Council of Australia has also expressed its support for the new home ownership measures, with chief executive Ken Morrison considering the initiatives as helping the residential sector to continue to drive Australia's economic recovery.
He said the measures "build off the economy-saving success of the HomeBuilder scheme by providing more focused support where it is most needed".
"These schemes are targeted to help first home buyers bridge the deposit gap and bring the aspiration of home ownership within reach of a broader range of Australians," Mr Morrison said.
He also flagged the allocation to states and territories as helping to meet "growing demand for housing support".
While agreeing with the new measures on offer, he has noted a need to revert to traditional growth measures as stimulus and support measures wind down.
"The industry will be looking for policymakers to adopt measures which restore the traditional drivers of growth in the housing market, including a return to net overseas migration as quickly as possible," he concluded.
ABOUT THE AUTHOR
---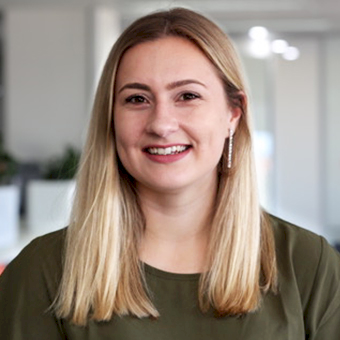 Grace is a journalist across Momentum property and investment brands. Grace joined Momentum Media in 2018, bringing with her a Bachelor of Laws and a Bachelor of Communication (Journalism) from the University of Newcastle. She's passionate about delivering easy to digest information and content relevant to her key audiences and stakeholders.