Promoted by realestate.com.au and Realtair
Connect is bringing efficiency and ease to this Office and its agents; saving them time and streamlining their workflow.
Connect by realestate.com.au and Realtair changes the way you prospect, so you can focus on what you do best. During these uncertain times, Connect has brought digital efficiency to agencies around the country; allowing them to attract, nurture and convert sellers via Ignite, as well as streamline workflow so they can win more listings with less effort.
For Manor Real Estate, Connect has been easily adapted into their business and has had a truly effective response from the team. Manor Real Estate's Office Manager, Ellie Lane, says the process has been smooth, and the tools have helped their agency connect with more prospective vendors and build a stronger personal brand on realestate.com.au.
"From the moment we onboarded to now, Connect has been nothing but efficient, easy-to-use and our staff love it!", Ellie says.
"From signing up agencies and contracts, the tools all integrate into one another, and it makes it such a seamless process."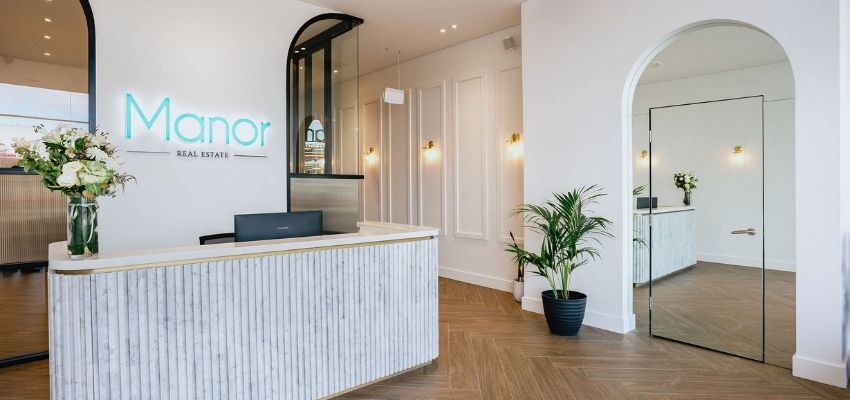 Connect is designed to streamline and enhance the prospecting process through greater profile visibility, access to realestate.com.au's market-leading property data, and exceed clients' expectations at every step with digital tools like Pitch and Sign from Realtair.
An agent can instantly build on-brand, customisable digital presentations such as Price Updates and Digital Introductions, as well as Proposals, to share their expertise with clients.
"Without Connect, we would be struggling at the moment to connect with our clients and get what we need out there," Ellie says.
"Some of our team use Pitch in Connect to send roughly 10 Price Updates a day. It's become an easy habit for them in the morning, and they see what leads come back from it. It's been a tool utilised greatly in lockdown, and it's an easy way to touch base with people who want a clean and simple way to get a Price Update on their area."
Agents can also secure vendor authority on the spot with Sign.
"We have a very high volume of listings a month. With the number of contracts that come in, this can really start to build up — and there are only so many filing cabinets available in an office! So Sign has helped us eliminate this and help us keep compliant," Ellie says.
"Anyone can use Connect, so I think it would appeal to any agency. It's definitely something that I would recommend."
Get started today!
Connect minimises the need for multiple tech solutions, saving you time and money. It allows you to win more listings with less effort and allows you to free yourself up to focus on what you do best.
If you would like to find out more, please visit agent.realestate.com.au/connect or speak with your REA representative today.