Principals may be forced to outsource prospecting and follow-up sales call activities if agents continue to ignore these parts of their job, a senior industry executive said.
"In every business, one of the key KPI's for agents in prospecting," said Sadhana Smiles, chief executive officer of Harcourts New South Wales.
"It's simple – two hours a day of prospecting calls will provide results. However, the key feedback I get from sales managers and business owners is that many agents simple won't do this."
Ms Smiles said agents are failing to follow up with prospective buyers even when markets are tough.
"So, as an industry, do we continue to accept it as the norm that or do we take this responsibility away from the agents completely?," she asked.
"Do we need to head down the path where we have lead generation teams who make all the calls, hand the leads over to the sales agent who is then charged a fee for this service?"
Ms Smiles said the benefit of this approach is additional services - such as mortgage broking and property management – would be more likely to be broached with the client.
"We know many agents don't sell finance or property management, resulting in a loss of prospects to the business," Ms Smiles continued.
Her call comes not long after James Packham, property consultant at Adelaide-based Harris Real Estate, said real estate agents that have strong relationships with prospective buyers often generate more sales in less time.
Raine & Horne CEO Angus Raine told Real Estate Business that sales agents - like salespeople from other industries – were generally more focused on individual deals and less on up-selling other products or services.
Having agents just focused on sales though – and not up-selling – did work for some very profitable agencies, he added.
Yet he said it was "inevitable" that a real estate company would outsource the prospecting and follow-up functions of the role, either by setting up a department internally or using a third party organisation.
Darren Gorrel, NSW state manager at Gough Recruitment, said he wasn't aware of agencies outsourcing these roles, although his firm had three or four jobs on offer for younger staff to help with these activities.
These roles were often used by principals to help develop someone to become a sales agent, he told Real Estate Business.
Mr Gorrel said principals were likely to find motivating sales staff a tough part of their job, although he acknowledged that prospecting "can he hard work". Agents who did do their prospecting and follow-up tasks were generally very driven people, he added. "It comes from within," he said.
Ms Smiles said that if outsourcing is brought in, "the question then becomes who builds or holds the relationships with the clients?"
"Agents will push back on handing over the client relationship to a third party and when they leave they often take the relationships with them. Therefore at the end of the day, does it not make sense to ensure that the relationship with the client is first and foremost with the business and not the agent? Who in the business then builds this relationship – a faceless third party or the agent, or both?
"Or do we then build a hybrid system where the lead generators make the calls and we hold the agent accountable for building and maintaining relationships based with people they have transacted with and the lead generators keep in touch with others?," Ms Smiles added.
Ms Smiles suggests that utilising lead generation teams raises several pertinent business questions.
"Perhaps the biggest question questions becomes at what point will these calls be outsourced to call centres in the Philippines and India.
"I know of a number of businesses outside of real estate who do this quiet successfully. The usual objection is that how is someone offshore going to build relationships but if the agents are not making calls who is building these relationships?" Ms Smiles said.
Make sure you never miss an episode by subscribing to us now on iTunes
And dont't forget to leave REB a review!

Listen to other installment of the Real Estate Business Podcast
Realestate.com.au has made an intuitive enhancement to its platform that will ...
McGrath Estate Agents has made an important new appointment, luring a high-perfo...
The cash rate for December has been announced by the Reserve Bank of Australia ...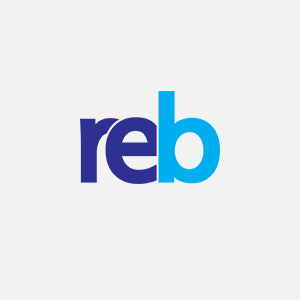 The much-anticipated REB Top 100 Agents ranking for 2018 has been released. ...
Promoted by Chronicle Republic. For the first time ever, Instagram have publicl...
Intriguing battle lines are drawn for the Raine & Horne sales big-hitters, a...