PERTH: Sharply lower property sales volumes - which are down by as much as 50 per cent in parts of WA post-GFC - may be here to stay, and principals must adjust their business models accordingly, the head of the Real Estate Institute of WA (REIWA) has said.
"We're probably going to do 20 to 25 per cent less residential property transactions from what we're used to," said REIWA president David Airey.
"Those long-term averages are going to drop. If that's the case, agents [and principals] need to cut their business cloth according to what's likely to be ahead."
Mr Airey, who was talking to Real Estate Business on the sidelines of the WA Real Estate Open Forum, a principal-focused event run by Macquarie Bank, rent.com.au and Realestimations, said transaction levels were down by as much as 50 per cent in some regional parts of WA since the GFC.
"That's put a lot of different pressures on most people's businesses," he said.
The main pressures related to costs, and too many staff.
"It has been a good opportunity for a lot of companies to go back to basics, and see what [they] actually need in the way of people and resources to run the business.
"Western Australia is renowned for high commissions to sales people, higher than the national average. I'm talking the 50s, the 60s and the 70 per cents to some extent. That's changing a lot.
"The philosophy...is we're probably going to keep fewer sales staff on the team, and probably have them on a retainer or a better salary base, something a little bit more permanent and secure.
"At the same time, commission will be lower. So, there's an incentive to create a career rather than just being a 'high-flying' sales person."
Mr Airey's comments came at the same event that Realmark director John Percudani told principals that agents must offer increasingly demanding consumers much more than just a 'professional' service. "The real ability to differentiate yourself in the marketplace is now in the intangibles, and that is the hardest thing to address, but it is the place that's the most powerful."
Mr Airey agreed with Mr Percudani's approach.
"This downturn will sort out a lot of wheat from chaff," Mr Airey continued. "It will bring out a lot of really good real estate agents."
Make sure you never miss an episode by subscribing to us now on iTunes
And dont't forget to leave REB a review!

Listen to other installment of the Real Estate Business Podcast
Against a backdrop of industry disruption, concerns over housing affordability...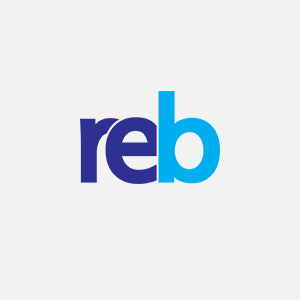 For the second year running, Real Estate Business has unveiled Australia's lea...
The Reserve Bank of Australia has announced the official cash rate for September...
 CRIBZ is a real estate assistant built specifically for Millennials. ...
We all know that Facebook and Google are becoming the biggest things on the inte...
Proplyapp.com.au is an iteratively styled proposal software for real estate agen...