One real estate agency in Queensland has embarked on a unique approach to attract buyers while also engage with the local community.
Brad Bell Real Estate, located in the Brisbane suburb of Upper Mt Gravatt, celebrated the grand opening of a new café at the premises on the site where the family business has stood for 35 years (see photo).
The move is part of a wider strategy by the business to engage with the local community and potential property buying customers. The café has been established to provide an offline location for Brad Bell's popular online community.
Brad Bell has its own dedicated community website – The Hub 4122 (same name as the café) – which it has said is "a place to discover and engage with people, businesses, events and news for the local suburbs".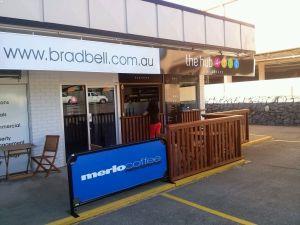 The website has the tagline, "A local page dedicated to local things and local people".  
"It's proved fantastic so far," office manager Sarah Bell told Real Estate Business. "It's been an excellent way to get in touch and engaged with our community and customers. The sales guys are always in there talking to people. They seem to be spending a lot more time in the chairs outside the café rather then at their desks lately," she added.
She said the new café offers potential clients and locals a place to hang out and talk about their community as a group.
"We were always being asked 'Where can we get a cup of coffee?', and there was never anywhere to go. So that's where we got the confidence do it," said Ms Bell.
 "The idea was born on the back of starting an online community blog and website page, with local news and business, somewhere we could all engage with each other."
 Ms Bell said they had taken a strategic approach to getting the business integrated with the community offline, and getting that lined up with what they are doing online.
 "Online is where our customers are hanging out, it's where they are making the buying decisions," she said.
 "And if they're not one of our customers and just a local, obviously we want to engage them and make them aware in our business. It's somewhere we can plug them in and help them. The café is really a vehicle for engagement."
Make sure you never miss an episode by subscribing to us now on iTunes
And dont't forget to leave REB a review!

Listen to other installment of the Real Estate Business Podcast