A new property app could revolutionise the real estate industry by ending the practice of underquoting.
As reported in today's The Australian, The realAS app and website will launch today and uses an amalgam of historic prices and crowed-sourced estimates from buyers and agents to predict final selling prices within five per cent.
The company claims the free app already covers 80 per cent of properties listed for sale in Australia.
Backers include buyer's ­advocate David Morrell and businessman Andrew Newbold, who believe it will reshape the way property is bought and sold and make auctions a thing of the past, The Australian reported.
"RealAs will turn the real ­estate industry on its head: it's about giving buyers fast, more accurate property prices and predictions, providing transparency, buyer-to-buyer," Mr Morrell said.
"It's a very smart algorithm that listens to buyers … it understands what's a good property, it understands what's a bad property and it understands what the property value is," he said.
According to the news report, the company says early trials have shown an average 64 per cent of predictions are within five per cent of the sale price and 89 per cent within 10 per cent.
The company plans to fund realAS through ads from banks and other mortgage providers, removal companies, utilities and other businesses associated with housing.
Make sure you never miss an episode by subscribing to us now on iTunes
And dont't forget to leave REB a review!

Listen to other installment of the Real Estate Business Podcast
Against a backdrop of industry disruption, concerns over housing affordability...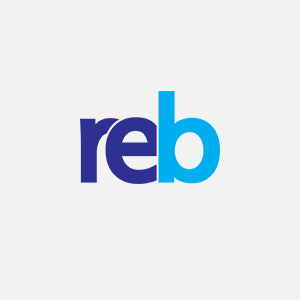 For the second year running, Real Estate Business has unveiled Australia's lea...
The Reserve Bank of Australia has announced the official cash rate for September...
 CRIBZ is a real estate assistant built specifically for Millennials. ...
We all know that Facebook and Google are becoming the biggest things on the inte...
Proplyapp.com.au is an iteratively styled proposal software for real estate agen...