The Housing Industry Association (HIA) has highlighted how onerous the stamp duty burden is for the long-term financial wellbeing of ordinary homebuyers around Australia.
The HIA recently released the first edition of Stamp Duty Watch this week, which will act as a regular barometer of stamp duty across Australia.
HIA senior economist Shane Garrett said the winter 2014 edition of Stamp Duty Watch confirms how onerous the stamp duty burden is for the long-term financial wellbeing of ordinary homebuyers around Australia.
"The typical homebuyer in Victoria is hit with a $24,100 stamp duty bill, the highest in the country. In states like New South Wales and Western Australia, the average homeowner can look forward to handing almost $20,000 over to the state government before the removal truck even arrives," he said.
"In all but two of the eight jurisdictions, stamp duty will set buyers back at least $15,000 on the median-priced home.
"The burden of stamp duty is significant in all states and territories. With the exception of Queensland, the tax adds at least three per cent to the cost of the dwelling."
The Real Estate Institute of NSW (REINSW) has long been vocal on the disproportionate burden stamp duty places on homebuyers.
"REINSW opposes all state taxes including stamp duty. They are narrow-based and discriminatory. They also influence decisions that no tax should," it said in a statement.
"We have advocated for a sensible debate asking the government to consider the GST as a replacement for the revenue hole created by an abolition of all state taxes."
Mr Garrett also said this form of taxation makes household indebtedness worse by increasing required borrowings.
"Stamp duty results in total mortgage repayments increasing by $46,400 in Victoria and by $37,100 in NSW," he said.
"In WA, additional mortgage repayments will total $33,800.
"Stamp duty is an area ripe for policy reform and the Stamp Duty Watch report's findings make this all the more apparent," he added. 
Make sure you never miss an episode by subscribing to us now on iTunes
And dont't forget to leave REB a review!

Listen to other installment of the Real Estate Business Podcast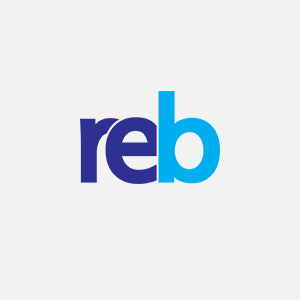 For the second year running, Real Estate Business has unveiled Australia's lea...
The Reserve Bank of Australia has announced the official cash rate for September...
The next tranche of government-owned Millers Point properties in Sydney's inne...
CoreLogic's latest Property Pulse analysed the results of recent surveys condu...
Real estate agents are forced to sit in the middle. We're paid to represent th...