The phrase 'beauty is in the eye of the beholder' is apt when looking at the grab bag of 'aesthetically challenged' houses featured in this week's Friday Funnies.
Unfortunately for many of the homes featured, practicality and usability were two key factors completely ignored when owners decided to get handy with a bit of home improvement. Perhaps after a few drinks.
We take a look at three of the most well-intentioned, but ultimately pointless home improvement attempts doing the rounds this week.
1. The downsized Kanye (photo below)
Well intentioned, sure, but the Louis Vuitton-inspired exterior only barely whispers swanky, with the whole package actually coming off like desperation. Sure, you may think you are better than your neighbours, but when your own property is marred by a dirt lawn and a chain link fence, the whole package comes off as unsettling as an expensive handbag in a jail cell. 
2. The wishful thinker
Despite the gate being closed and locked few people will have problems circumventing this house's well-intentioned perimeter security system. The 'front gate' looks low enough to jump over, after all, and we here at Real Estate Business are pretty sure there is no danger of being greeted by a ravenous dog. After all, there would be a sign saying so, wouldn't there? 
3. The you had one job
Seriously. It's a tree in front of a garage. And a mature tree at that. A mature tree in front of what looks like a newly-built garage. The fact that a hole in the driveway has been built to allow for the tree indicates the builder's were aware of the tree's existence prior to building the garage and driveway, yet chose to ignore it. While this may prove a problem, or a design fault, why are the two plant pots either side of the garage empty?  Sure they have been sadly over looked.
The downsized Kanye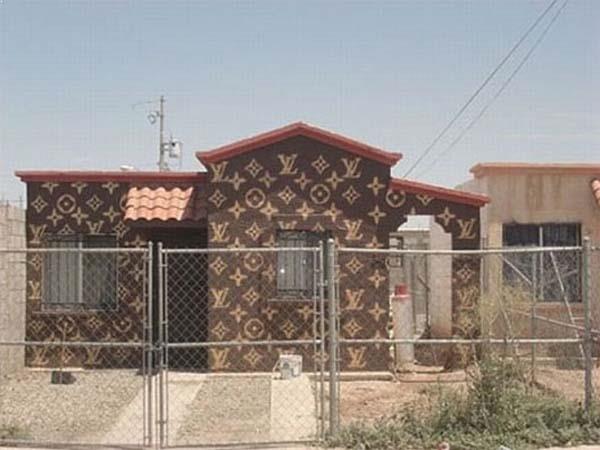 Source: http://images.viralnova.com/000/004/204/home-improvement5.jpg
The wishful thinker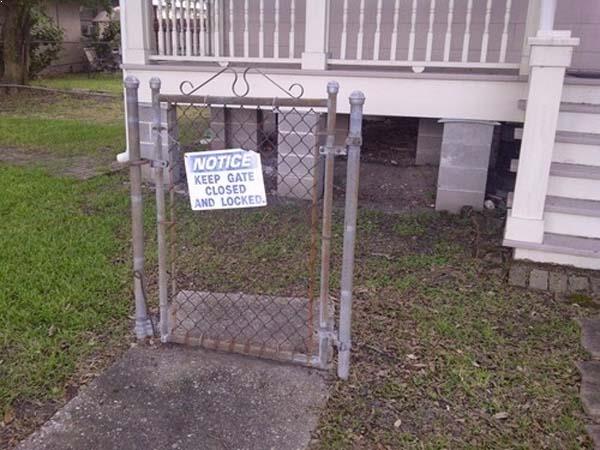 Source: http://images.viralnova.com/000/004/199/home-improvement.jpg
The you had one job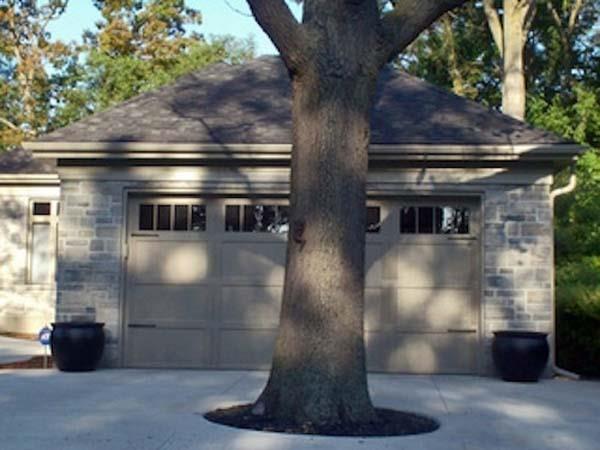 Source: http://images.viralnova.com/000/004/207/home-improvement9.jpg