Jellis Craig has jumped on 3D technology to gain a market advantage, but it believes its franchise rivals won't be far behind.
The 14-office Melbourne group has partnered with developer Scann3D to add interactive property visualisations to its listings (see photo below).
This technology allows the viewer to experience property interiors in three dimensions, providing measurements, angles and perspective.
Jellis Craig chief executive Nick Dowling told Real Estate Business that the Melbourne group regarded this product as something that would inevitably become mainstream.
"We have really jumped on it and led the market on getting it on our properties as quickly as we can before anyone else does," he said. 'In saying that, I think others will follow pretty quickly.
"It is very clear to our clients, the extra advantage they get for having this product with us and not with our competitors.
"There are so many one-percenters that add up to any seller choosing their agency, but this is certainly a strong one."
One of the attractions of the 3D technology is that it complements existing listings rather than replacing them, Mr Dowling said.
Vendors have to pay more for 3D listings, with the cost dependent on the size of the property.
Jellis Craig is training its agents to understand the technology and explain its benefits to clients.
Mr Dowling predicted 3D technology would become integrated with headsets, perhaps within six or 12 months.
"There are companies like Oculus Rift and other large international technology players that are bringing out 3D virtual-reality headsets," he said.
"Mobile applications will be brought even further into the future when these headsets are available."
Matthieu Thiroux of Scann3D told Real Estate Business earlier this month that the real estate industry needed to be responsive to emerging technologies.
"Buying a home is an immersive experience, and those who have seen this content and reach out to the agent are ready to fall in love with the home," he said.
The 2015 REinnovate conference will show principals and agents how to apply the latest technology to their business. Click here for details.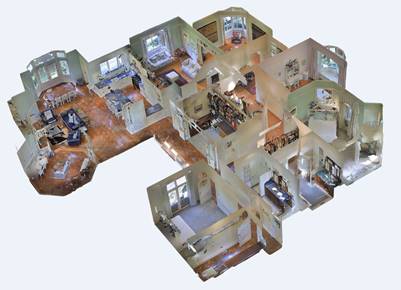 Make sure you never miss an episode by subscribing to us now on iTunes
And dont't forget to leave REB a review!

Listen to other installment of the Real Estate Business Podcast