Agents from across Australia have a chance to win honours in 26 categories at the third annual Real Estate Business Awards.
Entries have now opened for the 16 July gala awards dinner, with submissions due by 24 April.
Agents and offices have a chance to compete for 14 individual awards, seven group awards, four corporate awards and one business excellence award. Click here to enter.
Domain Group has again been confirmed as the event's principal partner.
Chief operating officer Tony Blamey said prestigious national awards such as the Real Estate Business Awards are important for showcasing the very best of the real estate industry.
"As national awards, they are an outstanding opportunity for all participants to benefit from the best ideas, initiatives and people in the industry," Mr Blamey said.
"These awards are all about recognising best practice and raising standards, which is in everyone's best interests: agents, vendors, buyers and Domain Group."
Mr Blamey said the Real Estate Business Awards are quickly establishing a reputation as one of the country's most prestigious and well-regarded industry events.
"Across the country, the Real Estate Business Awards attract the very best nominations and are attended by a highly influential group of key decision-makers," he said.
"What sets Domain Group apart from our competitors is our commitment to work with the industry for mutual benefit, and this provides a unique opportunity to support the industry nationally."
The Real Estate Business Awards will be held at The Star in Sydney. Click here for more details.
[Related: Last year's winners]
Make sure you never miss an episode by subscribing to us now on iTunes
And dont't forget to leave REB a review!

Listen to other installment of the Real Estate Business Podcast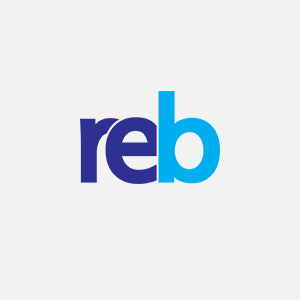 For the second year running, Real Estate Business has unveiled Australia's lea...
The Reserve Bank of Australia has announced the official cash rate for September...
The next tranche of government-owned Millers Point properties in Sydney's inne...
CoreLogic's latest Property Pulse analysed the results of recent surveys condu...
Real estate agents are forced to sit in the middle. We're paid to represent th...