Regulators in two states have struck hard, with one director convicted in court and another agency banned for five years.
Neale John Emanuel was placed on an 18-month good behaviour order and fined $7,500 after being convicted by the ACT Magistrates Court of acting as an unlicensed agent.
The Office of Regulatory Services said Mr Emanuel was found guilty of making "false and misleading representations" to landlords and tenants.
"Mr Emanuel was previously a licensed real estate agent, however his licence expired in 2006," the regulator said.
"He subsequently engaged in real estate property management for several properties while unlicensed."
The court ruled that Mr Emanuel "willingly exposed his clients to serious risks" by failing to obtain the required licence, according to the Office of Regulatory Services.
Meanwhile, Melbourne firm Baycrown Management has had its agent's licence cancelled and been banned until 2020.
The Victorian Civil and Administrative Tribunal ruled that Baycrown deliberately breached trust account rules for the sake of "convenience" – although "at no time whatsoever" did Baycrown steal or 'borrow' any money that belonged to the trust account.
According to the tribunal, the agency had a practice of collecting two months of rent in advance, but only half of this money would be paid into the trust account. The other half would be paid into a separate interest-bearing account, where it actually served as a bond.
On all but three occasions between October 2012 and about January 2014, Baycrown failed to forward this bond money to the authorities as required, the tribunal found.
During that time, Baycrown collected about $243,000 of bond money on which it earned $574 of interest.
Baycrown director Gilbert "Jack" Horton told the tribunal that the agency used this process because it had received professional advice that it was permitted.
However, the tribunal noted that this legal advice was not produced, and ruled that Baycrown's non-compliant conduct "was not done out of ignorance, but for convenience".
"In any event, it ought not to need legal advice one way or the other for an estate agent managing rental premises to recognise that the money was being held on trust and ought to have been paid into the trust account."
Baycrown was also ordered to pay $5,000 to the Victorian Property Fund, which is used by Consumer Affairs to fund grants and compensation claims.
[Related: Rogue agent banned after criminal proceedings]
Make sure you never miss an episode by subscribing to us now on iTunes
And dont't forget to leave REB a review!

Listen to other installment of the Real Estate Business Podcast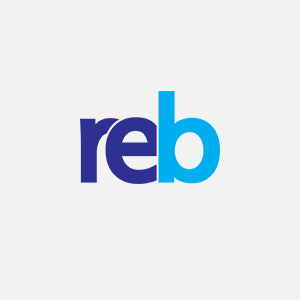 For the second year running, Real Estate Business has unveiled Australia's lea...
The Reserve Bank of Australia has announced the official cash rate for September...
The next tranche of government-owned Millers Point properties in Sydney's inne...
CoreLogic's latest Property Pulse analysed the results of recent surveys condu...
Real estate agents are forced to sit in the middle. We're paid to represent th...