Sometimes people are stubborn, so stubborn, that they refuse to move home even when a large-scale development is taking place around them.
Apparently, this has become a significant issue in China, where some residents resent the idea of making way for development. Think The Castle – but a bit wackier.
In one extraordinary case, a home has found itself all alone atop a 20-metre mound (see below), according to Shanghaiist.
Even though neighbouring homes have been demolished and development has begun, the resident is still rejecting compensation offers.
In another remarkable case, a five-storey home is now plonked right in the middle of a four-lane highway after the owners refused to make way (see below).
The home, which was once part of a 1,600-person village, now looks like a monstrous roundabout.
Elsewhere in China, a family has refused to let a grave be relocated, which is why an unsightly mound of earth now sits in the middle of a high-rise development (see below).
It seems the family of the deceased is unhappy with the compensation offer and want to know why developers chose that location.
How's the serenity in China? Not all it could be, it appears.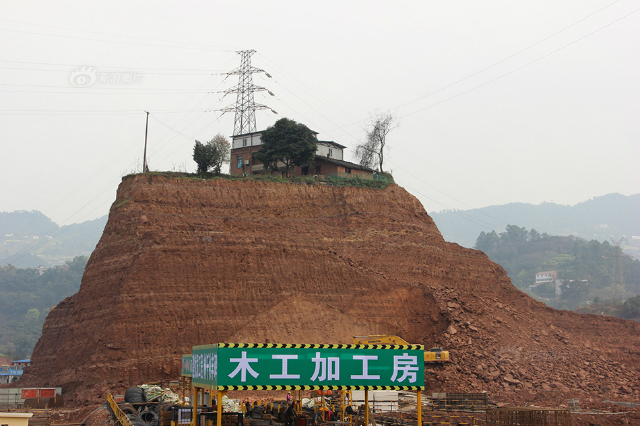 (Photo: Shanghaiist)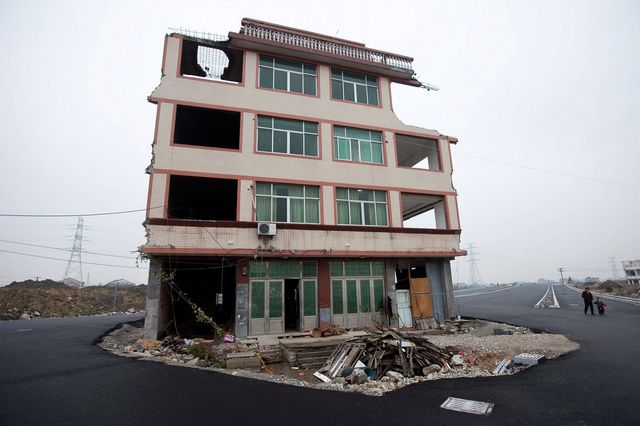 (Photo: Shanghaiist)
(Photo: The Daily Telegraph)
Make sure you never miss an episode by subscribing to us now on iTunes
And dont't forget to leave REB a review!

Listen to other installment of the Real Estate Business Podcast