Strange but true: a sinful singer wants to buy a Los Angeles convent, even if some stubborn sisters are having nun of it.
Katy Perry, who once kissed a girl and liked it, has somehow become embroiled in a bizarre property dispute over a former convent, according to the Los Angeles Times.
Ms Perry has placed a US$14.5 million ($18.9 million) offer for the Los Feliz Convent but two Sisters of the Immaculate Heart of Mary are doing everything they can to prevent the sale going through.
There is speculation over who has the legal right to sell the property, with both the sisters and archdiocese believing it is theirs.
The sisters made a sneaky sale in June to a local restaurateur for US$15.5 million ($20.2 million) before the archdiocese could finalise its sale with Ms Perry.
Despite Ms Perry meeting the nuns in conservative clothing, singing Oh Happy Day and showing them her Jesus tattoo, when the nuns did their research they weren't impressed.
"Well, I found Katy Perry and I found her videos and ... if it's all right to say, I wasn't happy with any of it," Sister Rita said.
So now the archdiocese has sued the restaurateur, who's already moved in, hoping to void her purchase so the property can be sold to Ms Perry.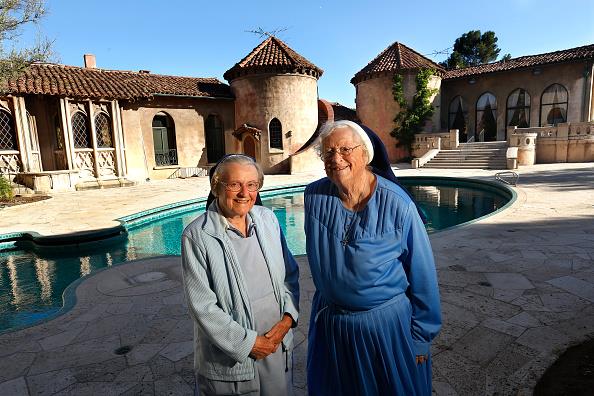 (Photo: Mel Melcon/Los Angeles Times)
Make sure you never miss an episode by subscribing to us now on iTunes
And dont't forget to leave REB a review!

Listen to other installment of the Real Estate Business Podcast