"And if you follow me, Mr and Mrs Vendor, I'll take you to the area where you can host all your 'bunga bunga' parties."
The great thing about being Silvio Berlusconi's real estate agent is that you get to say things like that.
Everybody's favourite wacky world leader has reportedly placed his sprawling Sardinian estate (see photos below) on the market, according to The Telegraph.
Apparently, it can be all yours for about $750 million.
The 68-hectare property includes 68 rooms, six pools, an artificial volcano and a private grotto with a secret underground tunnel that leads directly to the sea.
Mr Berlusconi was prime minister of Italy in 1994-1995, 2001-2006 and 2008-2011 – but he is better known in some parts for the lecherous 'bunga bunga' parties he hosted at the estate.
Saudi Arabia's heir to the throne, Crown Prince Mohammed bin Nayef, is said to be interested in the property, and was reportedly shown around by Mr Berlusconi himself.
Previous visitors have included Tony Blair, Vladimir Putin and other world leaders.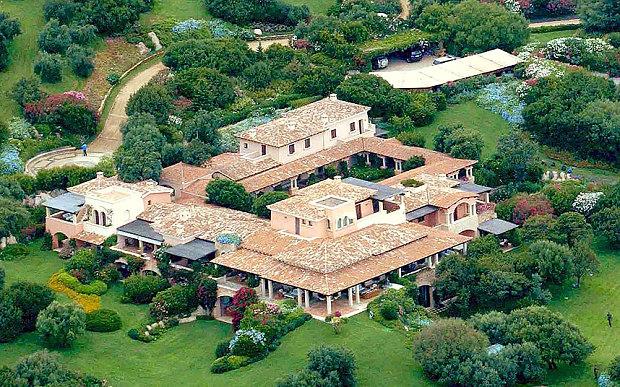 (Photo: Rex)
(Photo: LaPresse/Empics Entertainment)
(Photo: Xclusive)
Make sure you never miss an episode by subscribing to us now on iTunes
And dont't forget to leave REB a review!

Listen to other installment of the Real Estate Business Podcast