If you're not already using social media and digital marketing, you need to read this article. In the second instalment of this three-part series, REB discusses how agents can use these online channels to their advantage.
There was a time when an agent could get by with letterbox dropping and print advertising. These traditional marketing methods are still effective; however, as consumers increasingly move online to look for real estate, agents need to adapt their businesses accordingly.
It has now become absolutely essential for agents to incorporate social media and digital marketing into their work schedules to have any chance of being seen in today's increasingly competitive marketplace.
The value
Agents who choose not to practise digital marketing could be missing out on attracting new business, retaining clients and boosting their profiles.
According to Bluewire Media founder Adam Franklin, the biggest mistake one can make is being oblivious to the potential value-add of digital marketing.
"Digital marketing has a whole lot of benefits, and sometimes people don't realise how easy the wins are," he says.
"A big misconception is that it's expensive. It's expensive if they don't do it, because they're leaving a lot of money on the table."
Automation
Mr Franklin says one of the simplest and most inexpensive ways to increase brand exposure is to set up automatic emails that are sent out to clients at selected intervals.
"[Agents] have got all these clients in their database, so one of the really easy wins for them is to actually just educate those people as to what services they provide," he says.
Automatic emails are included in most email services. Agents can set up a pre-written email to send out at a particular time to capture the attention of existing and potential clients.
The pre-written email could detail anything from a new campaign being launched in the agency to listings that have just come up in the client's area, or even promote a recent successful sale.
Blogging
Another way to increase brand exposure through digital marketing is by starting a blog.
Not only will this give you a key point of difference over other agents, it also offers clients an insight into what you can bring to the table and who you are as a person. This can create stronger relationships and build trust between you and the client.
However, if you want to increase brand exposure through blogging, Mr Franklin says it's important to do it regularly and think carefully before posting.
"If they're doing one post a month, then that's a great start," he says.
"That's 12 pieces of content and a monthly reminder to people in their network that they're an [agent], here's what they're up to or here's some valuable information."
Facebook
As at 27 April 2016, Facebook had 1.65 billion monthly active users. Agents would be foolish not to consider it as a viable digital marketing platform to gain greater brand exposure.
The brainchild of Mark Zuckerberg is arguably the best social media platform to promote your business out to the general public.
"In my experience, the best activity and networking happens here," Mr Franklin says.
Facebook groups are a great place to begin a digital marketing journey, as they present an opportunity to listen, contribute and connect with prospects and peers, and can consequently help you decipher the best ways to increase your brand exposure through this social media phenomenon.
Use your Facebook business page to showcase photos of what it's like to work with you, says Mr Franklin.
"Anyone who is considering working for you is going to stalk your page, so make sure you are putting your best foot forward," he says.
The digital marketing expert says it's a good idea to install a Facebook tool called News Feed Eradicator on your main work computer, so that you can stay focused and avoid the news feed vortex. This will also free up many valuable hours per week.
You can amplify your digital marketing efforts by utilising Facebook re-targeting.
"You know those websites you visit and then their ads follow you around on Facebook? Well that is a website that is doing re-targeting," Mr Franklin says.
With this, agents can essentially pay for the opportunity to re-market to people who have previously visited their website.
Mr Franklin recommends adding Facebook's audience pixel to your website so you can eventually enable re-targeting.
"It is literally one line of code that your web developer needs to add once," he says.
"Even if this makes no sense or you don't intend to start re-targeting people just yet, add the pixel anyway, because you will be collecting valuable information that you can use later."
Instagram
Relatively new on the scene, this social media platform has proven to be an immense value-add for agencies looking to increase their brand exposure.
Just last month, REB+ reported that Ray White Ermington sales executive Broderick Wright cited Instagram as the reason he was able to set up an appraisal with a potential vendor that he'd met previously at an open home.
"I posted something on Instagram regarding a property I was selling in a rather eclectic working-class area, which one person responded to negatively since she'd had problems living in the same suburb," he explains.
"I sent her a really nice post back saying she was welcome to a free market appraisal on her property to get her into a different part of the suburb, to which she came back with a big smile, saying she'd love that."
Another real estate professional who vouches for Instagram as a way to increase brand exposure is Toop&Toop head of sales and marketing Genevieve Toop.
She encourages her staff to take advantage of the photos that are snapped for listings and use them on their Instagram accounts.
"We've found that this has led buyers to the property's individual web address and also taken them directly to our sales partners' profiles, which showcase all properties they have on the market, previous sales and their profile video," she says.
To get the most out of brand exposure on Instagram, there are three must-dos:
1. Post clear, crisp images
This sounds fairly straight-forward but it only takes five minutes of Instagram scrolling to understand that not everyone sticks to this rule. As an agent, it is your job to present yourself and your brand in the best possible light – make sure your images are the same and avoid detracting filters.
2. Hashtag
To gain further exposure on your posts, remember to hashtag. If you're posting an image of a property, for example, a good hashtag will detail its location so that people searching this area will see your post – automatic click-bait.
3. Understand 'prime time'
Have you ever wondered why a really good image or video on Instagram didn't receive much interest? It's probably because it wasn't posted in 'prime time'.
Prime time is the time of the day/night where the most amount of people are going to be logged onto Instagram.
For mornings, this would be anywhere between 7 and 9am and for nights, anywhere between 6 and 10pm.
Basically, when you know people are either commuting to and from work or relaxing at home is a good time to post. Avoid posting during the middle of the day if possible, as most of your target audience work 9-5 and are (meant to be) avoiding social media.
ABOUT THE AUTHOR
---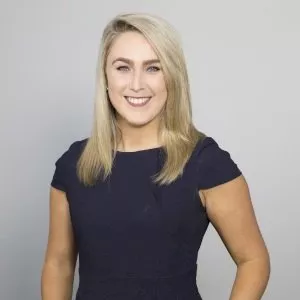 Emma Ryan is the deputy head of editorial at Momentum Media.

Emma has worked for Momentum Media since 2015, and has since been responsible for breaking some of the biggest stories in corporate Australia, including across the legal, mortgages, real estate and wealth industries. In addition, Emma has launched several additional sub-brands and events, driven by a passion to deliver quality and timely content to audiences through multiple platforms.
Email Emma on: [email protected]com.au