Setting a bidding limit for an auction is no easy task. We can arm ourselves with as much information as we can gather through due diligence, comparable sales analysis, current market conditions and talking to agents, but we can never be completely certain of success on auction day, writes Amy Mylius.
Emotional buyers, surprise rock-ups (people who have never seen the property until auction day), parents of first home buyers who get competitive or people who simply get carried away in the heat of the moment can all result in a sale price going far beyond everyone's expectations – and these are situations that we can't control.
Here's what agents need to inform sellers of in order to avoid making these mistakes with bidding limits.
1. Leaving it to the last minute
The price decision – whether it be with the seller, their partner, parents or anyone else involved in the process – can be a really tough one to make, especially if you're not all on the same page.
It certainly shouldn't be rushed or facilitated in a high-pressure situation i.e. just before the auction starts. We like to have our prices set by the evening before the auction at the latest to avoid any last minute emotional jitters.
2. Setting an arbitrary price
There's often a difference between someone's desired maximum budget and what they're actually prepared to pay for a property.
Where people tend to come unstuck is deciding on what a property is worth to them without applying any science behind it. Setting a 'gut feel' number which is below market value indicates that the buyer is either naively hopeful, not ready to buy or is looking for a bargain – all of which mean the chances of success at auction will be slim.
Applying discounts to a budget because of building inspection results or planned renovations is another way people can jeopardise their chances. Unless we conduct a building inspection on every property in our comparable sales report, we can't precisely compare the conditions of each property – the purpose of a building inspection is to ascertain whether the property is purchase worthy, not to determine how far below market value we'd need to buy it for.
Obviously, any immediate works need to be budgeted for, but the appraised value of the property should be based on similarly aged properties.
3. Opportunity cost of a moving market
Buyers often focus on a property in isolation and disregard what it could mean for them if they miss out. If someone has been looking for a long time or if what they want is scarce, they need to understand that their purchasing power could be eroding away if the market continues to grow.
A property might be worth X to someone today, but if they're still in the market a few months later, X will retrospectively seem like good value.

4. Not visualising the auction
It may sound silly, but the seller imagining how the auction could unfold can help to manage their 'emotional' limit (while they're in a non-emotional environment).
Every weekend, I see bidders stop at their limit, only to converse with their partner or convince themselves to extend a little more. What this does is signal that they have hit their limit and it only gives their competition more confidence to keep going.
Imagine your limit and imagine how you'd feel if someone bid $1,000 more than you. Would you be disappointed or confident you gave it your best shot? If your competition looked uncomfortable or were slowing down, would that make you feel like you should go that little bit further to knock them out?
By considering these situations, we can find the 'no regrets, absolute walk away stretch price where you would pay under competition price'.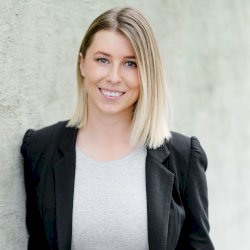 Amy Mylius is a Buyer's Advocate with Cate Bakos Property in Melbourne and a Licensed Real Estate Agent. She has a Commerce/Arts Degree and a Certificate IV in Property Services. Amy has a background in property leasing and previously owned her own business in the energy efficiency field. Amy has strong research and analysis skills, which she applies to all facets of property investing, including historical sales analysis, rental appraising, cashflow projection and suburb gentrification.