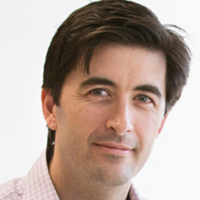 2015 is now well and truly underway, with 2014 passing us by in the blink of an eye. It's easy to continue business the same way as you did in 2014, but is this going to grow your business and help you thrive in the new year? Here are some ideas for how you can maximise your business potential in 2015. 
Change what's not working
Instead of changing a process which isn't working, people often continue to retry it, hoping for a different outcome. Do not invest time and money into trying to make the unworkable workable. Assess what is wrong and determine the best way to move forward. This method can be applied across all areas of the business, not just property management. Monitoring your processes will help create an effective work environment for your business.
2.      Innovate
One way to change what's not working is to implement innovative processes. Allow your business to be open to new processes and ideas. Encouraging employees to think innovatively and to use these processes in their day-to-day actions will help set your business apart. Innovation can help create a unique service offering for your business.
3.      Embrace technology
Look for technology and software which can increase productivity, automate mundane tasks and boost your bottom line. There are many products available which can do this but people are often reluctant to change. Take the time to research which technology could improve your business. Once implemented, embrace and learn the full capabilities so you can make the most of your investment and positively impact your bottom line.
4.      Learn something new
Challenging your staff to expand their horizons will increase their skill sets and ultimately improve your service offering. Increasing your team's skills is a valuable investment for your business. Learning can take place outside of the office, in team building and self-growth workshops. Helping employees upskill will challenge them and encourage them to remain engaged with your business.   
These are just a few of the ways your business could innovate and change in 2015. Take the time to assess your business processes from 2014 and see how you can improve in the New Year. I wish you and your business the best for 2015. 
Make sure you never miss an episode by subscribing to us now on iTunes
And dont't forget to leave REB a review!

Listen to other installment of the Real Estate Business Podcast