RP Data's national rental market snapshot for houses and units to the September 2012 quarter confirmed that during this period, weekly rents were flat across Australia's combined capital city housing markets at $400 per week for houses, and $390 per week for units respectively.

Blogger: Tim Lawless, head of research, RP Data

Sydney and Darwin took to the podium as winners with both cities sharing the greatest quarterly appreciation in capital city house rents; Sydney by 2.0 per cent, and Darwin by 4.3 per cent.
Perth and Darwin were the only capital cities to record an improvement in weekly rents for units over the September quarter with unit rents up 2.4 per cent and 10.0 per cent respectively, while most of the other capital cities showed steady rental conditions.
Across all remaining capitals, rental markets remained flat with some areas showing a fall in weekly rents.
Rental rates for units in Canberra were down -4.5 per cent over the September quarter which is the largest fall across the capital cities, while in Hobart, unit rents were down -3.6 per cent.
Based on quarterly changes in house rents, Hobart is now Australia's softest rental market where the typical house is 3.0 per cent more affordable to rent compared with the June quarter.
Looking at annual movements, over the twelve months to the end of September, weekly capital city house rents increased by 2.6 per cent which is at a rate of growth lower than the five year average.
Capital city rents for unit-style housing increased by 2.6 per cent over the year, which is also below the five year trend rate of growth.
Rental markets in Darwin and Perth have seen an extraordinary rate of growth over the past year with house rents increasing by 15.4 per cent and 12.5 per cent respectively. Unit rents in these cities have also shown a significant rise, increasing by 17.9 per cent in Darwin over the year and by 13.2 per cent in Perth.
According to RP Data's national research director Tim Lawless, the extreme rental growth in these two cities highlights just how tight rental conditions have been in these markets.
Sydney rents have also shown a reasonable increase with house rents up 4.2 per cent over the year and unit rents rising by 2.2 per cent. Every other capital city has recorded relatively subdued rental conditions over the past twelve months. Small rises were recorded in Brisbane (+1.3 per cent) and Canberra (+1.0 per cent) while Melbourne and Adelaide rents have remained flat and weekly house rents in Hobart have fallen by -3.0 per cent.
---
About Tim Lawless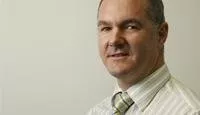 Tim heads up the RP Data research and analytics team, analysing real estate markets, demographics and economic trends across Australia
Make sure you never miss an episode by subscribing to us now on iTunes
And dont't forget to leave REB a review!

Listen to other installment of the Real Estate Business Podcast