Over the years I have lost count of the times a landlord has told me that they don't want any tenants with children and/or people of certain races living in their properties.

Blogger: Sam Bevan, property management professional

When a property is coming onto the market, and we speak about the leasing process, we always discuss how much we will market the home for, how long they would like the lease for, any rent reviews they would like inserted into the lease and then "one last thing, I don't want any Asians/Indians/South Africans/children" or insert any other pigeon-holed group within society in that sentence.
It's a difficult conversation to have with a landlord, because the next words that come out of my mouth are "I cannot accept those instructions".  Sometimes the landlord will sound embarrassed, but mostly, a little outraged.  "But it's MY property; I can have whoever I like in it!"
Well, yes and no.  A property owner does have the right to select the tenant they would like to have rent their property.  However, the Equal Opportunity Act 1984 is very clear.  It is unlawful for any agent or owner to discriminate against someone seeking private rental due to their:
Race
Religious or political conviction
Impairment
Age
Sex
Pregnancy
Marital status
Gender history, or
Sexual orientation
Moreover, it is a breach of the Residential Tenancies Act 1987 to refuse to let a property because a child or children will live at the property.  Section 56 of the Act states that if the residence is the landlord's principal place of residence, or if they live next door, the landlord can contract out this section.  However, the tenant may still be able to lodge a complaint in this instance, so this practice would be best avoided altogether.
As a property manager, you must stand firm when having this conversation with your client.  If you are seen to be taking an instruction from a landlord which is discriminatory, you can get yourself in big strife.
If your landlord is insistent that you undertake their instructions to act in a manner which is discriminatory, you and your agency principal need to sit down and have a talk about whether your client is worth breaking the law for.
---
About Sam Bevan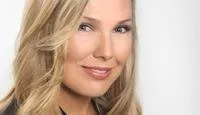 Sam Bevan is a real estate professional specialising in Property Management. In her previous role as a consultant, Sam worked closely with new and established real estate businesses in Perth, focusing on marketing, training and mentoring Property Management staff and business owners.
Sam is now part of the Olifents Real Estate team, situated in Peppermint Grove, servicing the Western Suburbs of Perth, and beyond. With the Perth Property Management Blog, Sam shares her years of stories and experience with fellow professionals, owners and tenants alike, to provide vital information and insight on Property Management in Perth.
Make sure you never miss an episode by subscribing to us now on iTunes
And dont't forget to leave REB a review!

Listen to other installment of the Real Estate Business Podcast