Checklists and procedures are important in all aspects of property management, especially when it comes like wining new business, writes Sam Nokes.
Blogger: Sam Nokes, property management group manager at Jellis Craig

If you are worth your salt as a property management company, then you probably have a checklist or a process for everything your team does in a day. Why have you implemented these? It tends to be for consistency and structure, which in turn ensures that things are done properly.
If you use a checklist and a procedure for your daily activities, you feel far more confident, knowing what you're doing next, and that you've ticketed off all the items. So this begs the question, why don't you follow a checklist and a procedure for new business? And if you do use one, could it be better?
If you are going to form a procedure for new business, you need to make sure that you start at the beginning. That means that you want a clear process to receive referrals, and to take appraisal enquiry from reception. Take a look at what information you need, and how you want the relationship to be set up by the initial contact.
What is your policy for new business call backs? If your new business person isn't in the office, how is the message taken, what information are they given, when are they to expect a call? What is the maximum timeframe for a call back? All important things to be clear on with the whole team.
So when you speak to that potential new client, what are you doing? What result are you trying to get? And how are you going to get to that result? If you have a set agenda for this conversation, you know that you can get all the information that you need and deliver the information they are looking for, whilst setting up for a great listing presentation.
Once you've got that appointment booked, are you then following a process to input them on your CRM, is there a clearly defined process for preparing for the appraisal? Just on that, I had a really interesting conversation with a BDM at the PPM Conference this weekend. They told me that all they do at a new listing appointment is walk through. That's it! No sit down, no discussion, no closing. Why in god's name is that person allowed to go out to listing opportunities? Poor form principal.
Most importantly, have you got a set agenda, either written or in your mind, that you are going to use at the appraisal? This agenda isn't there to make things formal, it is to assist you in not forgetting things, give your discussion some structure, as well as ensuring your client is provided with all the information they need to be a great client. All too often I hear people whining about how the client doesn't understand that the price needs to come down, or that maintenance needs to be done. If you had just listed it properly, and covered these things in the beginning, you wouldn't have the troubles later on.
You don't need to do all of these things. Unless you want to list a record amount of real estate, in which case you probably want to get all of the above right.
---
About Sam Nokes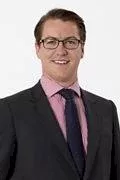 Sam Nokes is fast becoming one of Victorias most prominent estate agents. As a self confessed "Property Management Nerd", Sam's dedication to the profession and constant pursuit of excellence have seen him enter the role of department head at 21, and rise to the head of property management for Biggin & Scott Prahran at only 25. Sam has won many awards for his work, and is also a member of the REIV Property Management Committee and Chairperson of the REIV Young Agents Committee.
Make sure you never miss an episode by subscribing to us now on iTunes
And dont't forget to leave REB a review!

Listen to other installment of the Real Estate Business Podcast