Time and time again I'm asked by property managers what are the main reasons to conduct a listing presentation? Are there any less obvious advantages to a presentation, other than winning a property?
Blogger: Amy Sanderson, Network Performance Manager, LJ Hooker
To get an understanding of what the potential client's wants and needs are for a property manager, and then weave this into what your offering, is to meet and exceed these requirements. First up, determine the type of personality they are, so you can communicate with them effectively and their level of knowledge of the legislation and what is required of an investor client and educate on the shortfall.
How should a property manager prepare for a listing presentation? How important is preparation?
Preparation is vital. I often heard it said "she has an answer for everything" let me tell you, no, "she" doesn't!
Be prepared with information on things prospective clients areas likely to enquire on:
Vacancy rates
Days on market
Sources of tenants (marketing)
Arrears percentage
I am a fan of scripts and dialogues, not that I expect responses to be delivered in parrot fashion, I expect a consistent message to be delivered no matter who you speak to in my team. If you think about it most people come up with the same questions and objections, so why not be prepared with the best possible responses…I hate it when I hang up the phone and think "if only I had said x", again, be prepared.
What should a property manager do during the presentation?
It is the property manager who wins the trust of the prospective client first, who is the one who will win the business. My whole aim in a presentation to win their trust, ask them questions about what they want and expect, listen to them and respond in their language, not yours. If you are not sure, clarify with them, make sure you understand them and respond appropriately.
How important is body language, appearance, confidence in a listing presentation? Please go into detail?
Body language will be your biggest indicator to what someone is really thinking (and you). Remember to remove your sunglasses, look people in the eye, shake their hand, sit with an open and inviting pose, lean forward and act interested, in conjunction with sounding upbeat and interested you have a winning combination.
On the flip side, if someone is sitting with their arms and legs crossed; check their eyes and forward stance. If they are leaning away and not looking at you, you haven't connected but if they are looking at you and leaning in, perhaps they are cold.
Always check; does their body language match what they say and the tone of their voice?
Are there certain things a property manager should do after a listing presentation to increase their chances of winning the property?
Should you not secure an authority in the first meeting, clarify with the prospective client when they want to make a decision, ask them is it ok if you contact them within X time frame and is a phone call ok. I would rather call than email, as too much is lost on an email – there is no way to judge how they really feel as emails have no tone. Find out if they are interviewing anyone else, if so – when? I would like to give them a list of questions to ask the other property manager in an attempt to control the direction of the other meeting. I would also like permission to contact straight after in case they want to clarify any questions of me.
What are the common mistakes property managers make in listing presentations (before, during and after)?
No preparation, they don't ask for the authority and they don't follow up.
They will often say, they don't want to be pushy, truth is, often they don't know how to ask tough questions or they don't have the confidence – practice, practice, practice!
How should technology be used in listing presentation? If at all?
The issue with technology is the loss of interaction during the presentation. iPad's aren't as bad as laptops, but still not wonderful. Use them sparingly, perhaps to demonstrate your website or Investor portal. If you have a presentation on there, talk to it. Don't hide behind it, as you will lose the connection with the prospective client and make it that much harder to win their trust.
Best place for a listing presentation to be conducted? (Home, office, mutual meeting area) Why?
We usually conduct presentations in the property to be leased…why? Because we had the guided tour and now we just go into presentation mode. Is this the best place?? I will say yes, as I want to strike while the iron is hot. While we are connecting over the property, they are telling what they want and expect in terms of pricing and a property manager, I can them discuss our value proposition in relevant terms, while we are all still excited about the relationship.
However, if I have a client who is interstate or overseas, jump on the phone, resist the urge to email, work on that relationship.
How should a property manager deal with a vendor who seems to be "uninterested" or appears to have decided on a competitor, but is just going through the motions?
Don't be deterred, they haven't signed with them yet, adjust your attitude to win and ask them questions about them and what they want and expect. Ask them what they liked (and not) about other agents they have interviewed and how you can do it differently. Remember it is about them, what they want and how you can best deliver it and may the best person win!
Should you ever discuss your competition in a listing presentation? In what circumstances?
Yes, but not by name. I will often say things like "you may have heard…" or "some agents do…" and then I discuss pros and cons of this and how we do it differently.
"Some agencies don't do everything they promise, at our agency we will issue you with your own unique user name and password, you can then log on the internet at any time and see what is happening with your property, if you are interviewing anyone else, ask them about their level of transparency"
Sometimes I prompt the reverse "at our agency, our arrears have consistently been below 2% (show charts) in property management speak, if you are over 5% you have a chronic arrears problem. If you are meeting with anyone else to discuss the management of your property, ask them about their arrears statistics"
Do you have any tricks or tips you can share in order to achieve the "perfect" listing presentation?
It's all about trust and relationship building. Learn how to interact with different personality types, learn how to ask questions to discover what they really want and won't tell you openly. It's about them and their needs, not you and what you can offer.
Don't get caught up on price and fees; remember clients have three main wants:
The best tenant
The most rent
In the shortest time
Don't over complicate your job. Property managers have 2 primary duties:
Maximise your clients return on their investment
Minimise their exposure to risk
Speak in this language and you can't go far wrong. Speak with energy, speak with passion, be confident and be caring – it's about them, not you!
Lastly, don't be afraid to ask for the business…if you don't ask you definitely won't get it and if you do, the worst case scenario is you find out why not and then overcome it.
About Amy Sanderson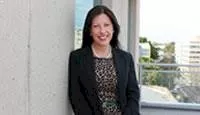 With 20 years' experience within the real estate industry across sales, property investment management, team performance, training and consulting all over Australia and New Zealand, Amy Sanderson knows how real estate agents think and feel. As Network Performance Manager - Property Investment Management for LJ Hooker, Amy is responsible for the leadership of systems development and up skilling of LJ Hooker's property management operations across over 650 offices in Australia and New Zealand.
ABOUT THE AUTHOR
---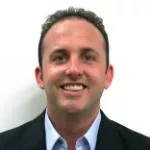 Ryan Crawford has been involved in the property investment industry for over 10 years, making the transition from investor to real estate professional. His agency, Crawford Property Group (CPG), was recently named the fastest growing real estate company in Australia by BRW's Fast Starters Awards. CPG was also a finalist for Independent of the Year at the inaugural 2013 Australian Real Estate Awards. Social media has been a key element of CPG's business development strategy since the group launched in 2008. CPG's Facebook page recently hit 30,000 likes and has become one of its primary sources of new business.
Make sure you never miss an episode by subscribing to us now on iTunes
And dont't forget to leave REB a review!

Listen to other installment of the Real Estate Business Podcast