With thousands of agents in the market, it is important that you create a point of difference by developing a plan, writes Suzie Hamilton-Flannigan.
Blogger: Suzie Hamilton-Flannigan, general manager, Harris Property Management
Thousands of properties are advertised in local newspapers each week and most sit within a clutter of noise, barely getting the attention of potential buyers, investors or renters. After a lengthy advertising career, I've realised it really doesn't matter if you are in sales or property management – only creativity and thinking outside the square will make your property stand out from the rest. You need to create a point of difference.
Putting a sign outside the property or on the window of your office won't get the phone ringing off the hook. You need to develop a plan – or risk your failure to plan being a plan to fail. Your plan needs to outline your marketing strategy which, in short, needs to rent the property quickly, at the best possible price and with the most appropriate tenant.
Where to start?
1. Target market
Determining your target market is crucial as it outlines the style of your advertising and communication collateral. For instance, a modern home targeted at single people should rely on appropriate language; it isn't "modern", it is "trendy" or "hip".
2. Pricing
Pricing is crucial. It should be based on reliable local data of similar rental properties, interpreted by your professional experience. Clients can access online data, so transparency and honesty are integral in providing professional advice.
3. Presentation
Presentation is everything! Property Managers should encourage landlords to maintain the presentation of the property to maximise their rental return or yields.
Find the best photographer you can. Their professional knowledge will emphasise the best elements of a home and downplay its drawbacks. And only show images that present the home in its best light. This will give you a better pool of potential suitable tenants.
A floor plan can pre-qualify tenants. If it doesn't suit someone, they won't waste their time – or yours.
4. Communication strategy
More than 90 per cent of tenant inquiries come from websites, meaning your online strategy is vital. Make sure your messages are appropriate for your target market, only use images that sell your property, and ensure your internet marketing ties in with social media to promote a broader discussion.
Sign boards are rarely used for rental properties but can help the property stand out locally. They should include photos, quotes on the property's features and contact details. Website details are crucial.
Similarly, while print advertising is diminishing, it can be used to point to a website where more information is accessible. This is cost effective and gives you greater control over the information presented.
5. Marketing material
It is vital to understand who you are talking to and how you choose to communicate with them before preparing marketing material. It should always reflect your target market.
6. Cross promotion with the sales team
Cost effective prospecting opportunities exist when cross promoting with sales teams. Vendors may need a short-term rental while between properties or until they find their new home, and investors may need qualified tenants for their property. Providing marketing material to every sales person for their open inspections can build business for both sales and property management divisions, keeping business within the same agency.
7. Open inspections
Inspections focus tenant interest at one point in time and encourage prompt applications. They are a great strategy for creating demand.
They also help keep vacancy rates low. Gather details of potential tenants at each inspection so you have a ready database to fill future vacancies.
Ultimately, it is about achieving the best for your landlord. We should always aim to changes things up and get creative so you don't get stuck doing the same old things.
About Suzie Hamilton-Flannigan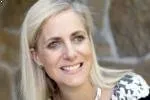 With a career spanning over 30 years, Suzie's career has seen her hold management and mentoring roles in both real estate and advertising industries. Her passion for constantly striving for excellence in property management has seen her work for a number of high profile companies and to think strategically, implementing business plans that make a difference.
Make sure you never miss an episode by subscribing to us now on iTunes
And dont't forget to leave REB a review!

Listen to other installment of the Real Estate Business Podcast