Is social media profile a true representation of you and your business? asks Tara Milzewski?

Blogger: Tara Milzewski, founder and mentor, BDM Academy
With Facebook evolving rapidly in such a short space of time, it's not easy for users to grasp the unspoken rules of acceptable social interaction. However I still believe, there is an understanding and general agreed courtesy and etiquette for online communication.
Based on recent Facebook experiences I have had throughout the year I must emphasize my opinion and approach to this subject is purely focused around suggestions to help you enhance our interactions and experience with this very powerful online network.
BDM Academy's recommendations:
Take the time to comment on different posts throughout your newsfeed and respond to all comments posted on your profile, page and group.

Prior to posting your comments ask yourself is this post appropriate to share with my friends and professional network?

Take the time to consider ramifications of what you are posting prior to updating your status. It is important to understand general statements may seem harmless to you, but others may read it in a different light.

Communicating on Facebook is mostly textual and you need to be aware of your tone. Remember the wealth is in the words and since the person reading your comments is unable to read your body language you really need to consider what you are about to say before you click the post button. It is very easy for someone to think you are being sarcastic when you are not, or misunderstand.

Be sensitive of who you might be tagging in photos, especially those shots which are unpleasant and inappropriate

Even if you have the most stringent privacy settings, there's still a risk that what you post can reach people you wouldn't want it to reach. So, just play safe and leave your venting to somewhere private.
At the end of the day, it's entirely up to you as to the way you promote yourself through this very powerful network. For anyone in the Real Estate Industry it is important to find a happy medium between the being fun and sensitive to everyone you connect with. When you find that right balance you'll not only increase your online profile, but also help strength your agencies branding in a positive and professional way!
---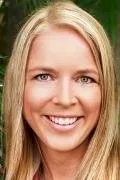 Tara commenced work as a trainee property manager following High School and after gaining valuable knowledge and experience became the business development manager at Wide Bay Prestige Properties.
Tara is dynamic, highly motivated and has a strong passion for business development. She has a very strong understanding and appreciates the importance of growth in the property management department.
Tara's major accomplishments include successfully securing 268 listings in one financial year and signing 30 new rental listings in one month.
In 2012 Tara won an all-expenses paid trip to Hamilton, New Zealand and spoke on a BDM panel at the REINZ National Conference.
Tara has previously spoken at the 2011 PPM National Conference about building your property management department and has written articles for the Property Management Journal and Real Estate Jobs Search, providing helpful tips for BDM's.
In 2013 Tara started the BDM Academy and has been contracted to consult for a variety companies throughout Australia and New Zealand. Tara's vast wealth of knowledge in property management growth is sure to interest real estate principals who are looking to grow their most valuable asset and income stream, their rental roll.
Make sure you never miss an episode by subscribing to us now on iTunes
And dont't forget to leave REB a review!

Listen to other installment of the Real Estate Business Podcast