December is a typically dangerous time for landlords with an increase in rental arrears. Suzie Hamilton-Flannigan offers tips on how property managers can minimise this risk this festive season.
Blogger: Suzie Hamilton-Flannigan, general manager, Harris Property Management
December is a danger month for landlords – and it doesn't matter if you've been naughty or nice.
Rental arrears can leap by significantly more than 20 per cent during the month as tenants face the inevitable cash crunch. It's Christmas, and money needs to be spent on presents, social outings, work outings, family reunions, buying new outfits, and the list goes on.
But all too frequently, rent is the last thing on the list, and it shows. The only thing separating a breach of contract and a smooth rental income is a property manager prepared to do the work, and do it early.
Tenant selection is the first step. Properly checking payment references and public records can cut the possibility of rental arrears by more than 95 per cent and we find that even those who do fall into arrears get back into black more quickly. They are the "A" tenants who we like to keep happy because they stay longer and take care of the property.
But if you're already looking at your Christmas decorations and worrying about rental arrears, it isn't too late.
Be very clear about when you expect to receive payment – not when payment should be made at the other end.
We operate a zero tolerance approach, and we make it patently clear from the outset about the approach we take.
We check every day whether we have received funds when they are due and, if not, then tenants are technically in arrears.
Legislation differs between states but generally tenants are given 14 days' grace. If the payment hasn't been received by day 15, we begin proceedings for arrears recovery in the Residential Tenancies Tribunal.
This is a hard line and I would hate for it to happen to my children, but we are employed to manage properties efficiently, and we are clear about those expectations from the start of the lease.
From an office perspective, it is vital that those daily reconciliations are performed and perhaps a series of follow up communications to underscore the impact of being overdue at day 14 and being in breach at day 15.
This is obviously a worst-case scenario and it can be mitigated. A Christmas card and reminder to all tenants can be effective, but the power of a telephone reminder can be reserved for those tenants likely to be slow payers, perhaps even offering a payment plan as a way of making things work during the festive season.
This is about more than rent: ultimately arrears can void the landlord's insurance, so even if it is the festive season, we need to make sure we are on top of it.
After all, it is our clients' Christmas as well.
About Suzie Hamilton-Flannigan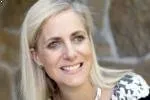 With a career spanning over 30 years, Suzie's career has seen her hold management and mentoring roles in both real estate and advertising industries. Her passion for constantly striving for excellence in property management has seen her work for a number of high profile companies and to think strategically, implementing business plans that make a difference.
Make sure you never miss an episode by subscribing to us now on iTunes
And dont't forget to leave REB a review!

Listen to other installment of the Real Estate Business Podcast