2014 is fast approaching. Are you ready? Amy Sanderson shows how you can plan for the year ahead.
Blogger: Amy Sanderson, network performance manager, LJ Hooker
First stop, Christmas
Does everyone know your office hours?
What to do and who to contact in case of emergency?
Rental payments (owner and tenant)
Communicate with people early, let them know the score.
New Year 2014
If you want it, make it happen, this time next year where do you want to be?
Set your goals: Target (what), deadline (when) and plan it (how).
Let's work it backwards and create a path to get you there, break action items down to small achievable activities.
Below are some ideas of property management related things you might want to get from 2014….
Personal Development
Win a property management award

Network or association participation

Speak on a panel at a conference

Next career level

…you may need a business growth plan to develop a new position in your company

Create better communication levels with clients, tenants and your team
Department Performance
Growth = revenue / number of properties / minimise loss
Arrears <3%
Vacancy <2%
Maintenance > nothing over two months old
Inspections = as per your authority
Rent reviews = minimum once per year
Wow calls = minimum once per year
Let's make 2014 the year to make it happen, I am certainly happy to talk anyone through creating a plan to get you there.
About Amy Sanderson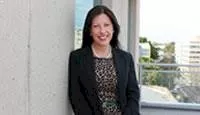 With 20 years' experience within the real estate industry across sales, property investment management, team performance, training and consulting all over Australia and New Zealand, Amy Sanderson knows how real estate agents think and feel. As network performance manager - property investment management for LJ Hooker, Amy is responsible for the leadership of systems development and up-skilling of LJ Hooker's property management operations across over 650 offices in Australia and New Zealand.
Make sure you never miss an episode by subscribing to us now on iTunes
And dont't forget to leave REB a review!

Listen to other installment of the Real Estate Business Podcast