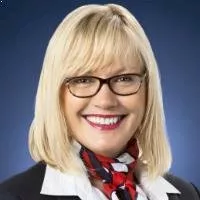 The advancement of new communication tools has contributed to a fall in the quality of written communication, Caroyln Purnell-Webb writes. {jcomments on}

Blogger: Carolyn Purnell-Webb, rental department manager, Barry Plant Doncaster
I had an inkling – but after pouring through hundreds of standard letter templates and correspondence this year, I realised – we have lost the art of GOOD written communication. The diverse range of written communication technologies has exploded and the fall out has been the quality of our written correspondence.
I'm not an advocate of going back to hand written letters (no thank you!) but the same level of care and customisation wouldn't hurt our relationships with our clients. The problem exists, simply because we often bolt our company processes to ancient or poorly written standard letters, without properly vetting the content of our communication with our valued clients – we fall into the technology trap!
So my learning curve has been that the use of communication technology really needs an overhaul – ensure the following :
Look at what you are sending your clients – is it accurate ? is it enough? Is there any personality or customisation? Does it show care? (Or does it look like you just spat an irrelevant or contradictory standard letter to the client or tenant without any care?)


Ensure templates are well written (spelling checked!) Overhaul them and make sure they are great. If the Director of your company was one of your landlords, would you be happy for them to receive this? Make this process a collaboration to ensure the best possible templates are created.


Make sure that your team understand that they should customise and reflect conversations and instructions but adhere to the basic template and language.


Always ensure that client information and instructions are clearly file noted in your system to ensure that correspondence is never contradictory and your service remains personalised, to keep your clients happy.


THINK about who you are sending it to. I had a property manager in a previous role who sent an email to a Chinese client saying "I know where you are coming from". The client quickly replied saying,"I'm not coming from anywhere, I live in China and have no plans to travel to Australia". Her colloquialism was very confusing in this context.


PROOF READ everything before signing or sending – just to make sure!
About Carolyn Purnell-Webb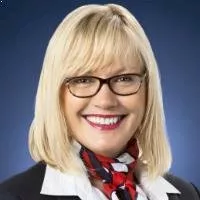 Carolyn started in property management in 1986 in NSW and has been a passionate advocate for excellent property management practices ever since. She has previously worked at Ray White Surfers Paradise Group as a senior property manager and operations and training manager. Carolyn was elected chair of the REIQ Property Management Chapter in 2010 and currently sits on the Industry Development Forums at the Residential Tenancies Authority. An opportunity to take up the role of Rental Department Manager for the highly successful Barry Plant Doncaster office, lured Carolyn to Melbourne in 2013 where she enjoys guiding the Property Management team with an ever increasing passion for excellence.
Make sure you never miss an episode by subscribing to us now on iTunes
And dont't forget to leave REB a review!

Listen to other installment of the Real Estate Business Podcast