As a listing agent, it's so important to attend any prospective client's house with the right mindset, to answer the phone, make that call or even say hello to a stranger in the street on your way to buy that coffee first thing on a Monday morning.
Blogger: Deniz Yusuf, BDM and coach, bdmcoach.com.au
We've all heard the story over and over again, that people judge you on that first few seconds of a meeting, either by what you're wearing, what you say or how you say it, to even just looking at your posture or reading what you've written.
If you're grumpy, upset and sad the weekend is over, and you have that feeling of 'Ohhhh it's Monday… I have to go to work, I wish I had the day off' then you're better off staying home, rather than facing potential new business.
Mondays are a very important day of the week for business development managers, as there's been a weekend of sale opens, potential investor purchases, new enquiry into your office while you were away, and hopefully an entire list of new leads that have come through the sales team, which you need to go and chase.
One thing I cringe at is when I see posts on social media of agents saying it's Monday. I know that you may feel I'm being harsh, but the feeling grows inside you when you continue to banter about it being Monday. I challenge you to keep an eye out for the posts during the week. Early week posts aren't as happy as they are during the latter parts of the week or even the weekend. I didn't even know what 'Hump Day' was until I joined Facebook. By the time Thursday comes along, you notice the change as people start planning the weekend activities, which there's nothing wrong in doing.
Now let's talk straight down the line… If you're feeling sorry for yourself and in the churn of not wanting to be at work, do you think that when you walk over to the sales team and ask them if they have any new leads for you, that they're going to be willing to give you their clients? I certainly know that if the tables were turned and I had a sorry-faced sales member come to me asking if I had any investors that they could call….it would be a certain no!
I know that I worked hard at getting clients, and I sure didn't want to just hand my clients over to somebody that wasn't going to look after them. And it's fine for anyone to feel that way about handing you their clients too.
Building good relationships between sales departments is vital in property management, and you need to keep this firm. Building relationships in all aspects of lead generating from mortgage brokers, accountants and developers is too, and they also don't need to be affected because you would rather be at home. Yes, I understand that there are circumstances that can affect your lives and I'm not speaking of them, I'm merely jumping on the bandwagon of butting heads and wanting to be at home.
Find that switch on your way to work, listen to your favourite music, call that friend that just makes you laugh, even the best athletes have a coach that motivates them before they go out for action, we are the same, I'm a coach, and I have a coach………find your switch, so you can be in the right mindset when calling those clients, when speaking to co-workers and keeping them motivated, as our attitudes are contagious.
The main focus I want to push here is that as a listing agent, you need to stay motivated, focused on catching leads at every opportunity possible, and Mondays are a huge day for business development managers, as I said above. Sale opens, investor purchases and any enquiry that may have come in over the weekend, all need to be called promptly with the right attitude so you can leave that lasting impression to get the business.
Happy Mondays and I hope your new business is on fire.
---
Deniz Yusuf, BDM and coach, bdmcoach.com.au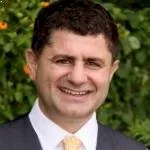 Deniz Yusuf was a BDM for Integrity Real Estate on the South Coast of NSW. He listed over 900 new managements in a 4 year period, with an astonishing 317 in 2012 and was awarded the best BDM two years in a row with Leading Property Managers of Australia during his time as an agent. Deniz is now a coach and mentor to agents across Australia and New Zealand through BDMCoach.com.au. Find out more about Deniz and his Coaching services at bdmcoach.com.au
Make sure you never miss an episode by subscribing to us now on iTunes
And dont't forget to leave REB a review!

Listen to other installment of the Real Estate Business Podcast