No longer should the sink or swim method be used for training your new PMs. This simply does not work in these times and really is not acceptable.
By now you should have read my previous blogs on recruitment and induction, and you need to ensure you get these steps right before you get to this stage or you're simply behind the eight ball before you've begun.
Each step in the selection, interview, recruitment and induction stage is also a training stage, and steps must not be missed.
Clear guidelines, key performance indicators, minimum performance standards, policies and procedures on each of the steps within your business are essential.
Mentoring, or in other words 'consulting', is about spending quality time with your people. This is about showing them in detail how to do it, take the time, show them how you do it and your expectations, watch them do it and repeat.
It doesn't have to be a long time as long as it is quality time.
The worst thing you can do it rush through. This will cause problems as you end up not explaining the process, but more importantly explaining why it's done that way.
Mentoring is about nurturing your team member into an outstanding PM. You want them to be better at it than you, so show them how you do it and get them to improve on that.  
Remember; advertise, interview, recruit, induct, train and mentor.
Until next time...
ABOUT THE AUTHOR
---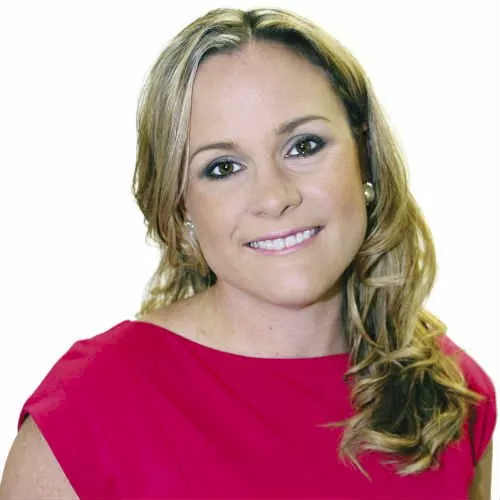 Loretta Morgan has over 17 years' experience in the property industry, ranging from managing residential real estate to major commercial and industrial portfolios for private and institutional investors.
Loretta was a finalist in the 2011 REIQ Awards for Excellence - Commercial Property Manager of the Year category and also a finalist in the 2013 REIQ Awards for Excellence - Residential Property Manager of the Year. This year, Loretta was a finalist in the Sunshine Coast Business Women's Network - Young Business Woman of the Year, regional finalist in the Australian Institute of Management Excellence Awards and finalist in the Sunshine Coast Business Awards.
Loretta is also a member of the REIQ, Young Industry Professionals Advisory Panel.
Make sure you never miss an episode by subscribing to us now on iTunes
And dont't forget to leave REB a review!

Listen to other installment of the Real Estate Business Podcast