BDMs with a salesperson's mindset have the ability to create instant trust with new landlords.

Blogger: Tara Bradbury, founder and mentor, BDM Academy
It should always be your primary goal to create trust with the landlord and not focus on closing straight away. Creating genuine trust is the essence of building long lasting relationships, and these relationships can turn into more new managements. Once you start to see the landlord has trust in you, you will notice a change in their body language and conversation. This is then when you start with your closing questions and test the water to see if they are ready.
While I want you think like a salesperson, you must remember to change your language away from 'sales speak' to natural language that allows you to connect with people. You should use phrases like 'would you be open to' instead of 'would you be interested in', you immediately set yourself apart from your competition as a BDM who is patient, open minded and willing to listen.
As we all know sometimes just getting a foot in the door can be our greatest challenge from my experience and I believe the entire agencies needs to be on board with your growth path in order to achieve success. Taking the time to research your competition and sharing the agencies direction with the team was a key part in the success of my previous agency.   
Analyse your target market and identify your competition:
Finding and understanding your target market is crucial! Knowing who you are trying to sell to means you will find the best way to reach and communicate with them, thereby increasing your chances of securing the new landlord. In order to determine who your target market is just answer the following simple questions.
What do we provide?

Who is most likely to ask about our product or service?

Why are we the agency of choice?

Before you can challenge your competition, you need to know who they are. Find out which agencies are going after your same target market.

How do they differentiate themselves from other agencies?

Where are they located?

What products/services do they offer that you don't?
Once you've gathered all this essential information you'll be well equipped to develop marketing plans and strategies over and above your competitors.
Be the first to respond and follow up:
Often landlords will weigh up a number of different solutions offered by different agencies when considering which agency best suits them. Hence why it is key that you respond to them in a timely manner and ideally very soon after their initial enquiry.
Being the first out the door with a follow-up email, text message or personal delivery to an initial query will reflect well on your agency and your brand will be likely stick in the mind of the new prospect. Maximising the opportunities on our smart phones will not only make your life easier, it will also help you maintain a positive reputation for your agency.
For example, if you are able to follow up with a new prospect by email immediately after a meeting, you will be showing that your agency is accessible, timely and professional.
Be prepared:
Extensive research has found that one of the main ways to stay competitive is by being prepared. Future thinking and proactive planning is critical during the listing presentation process.  Many agents will only discuss what the new prospect will expect in today's market sharing price recommend and tenant availability.   Being prepared means taking action in case of a 'rainy day' such as making them aware of potential challenges and positive opportunities they will have with the investment property over the next 3 to 5 years. I don't believe you can ever be over educated in the real estate industry so make sure prior to the first meeting you have taken the time to do extensive research.  
Improve your product/service offering:
Improvements to your product, service and brand can make the world of difference. If you don't currently have a service guarantee I would highly recommend you discuss it at your next weekly department meeting. By having a guarantee in your property management department you are providing a formal assurance to your landlord. You are guaranteeing that the entire department will provide the level of service that is expected of them under the legislation. However I know many of you will already have a solid service guarantee in your agency and if that is the case I want you to ask yourself the follow questions.
Have you been promoting your service guarantee through your marketing campaign?
Do you have testimonials from your clients supporting the guarantee the benefits they have experienced?
Having an endorsement from a happy client is always good and far more powerful than the actual promotion. Work hard as a team to go over and above the expectations of the client and once they share they experience they have had with your agency share that with your new prospects 
Customer service FREE!
This is a really easy one and also free, it's also imperative for agencies success. Smile, be polite, build relationships with your customers and respond to complaints quickly and calmly. It's that simple. Following these simple but important steps will allow you to develop customer loyalty and build a happy customer base who will likely refer you to others and be more than willing to offer glowing testimonials for you. You're also likely to get repeat business from satisfied customers. Up-selling to existing customers comes at much lower cost than acquiring new customers.
To achieve success as an agency is really very simple, and to be successful is to have the ability to know and work on the activities that will encourage ongoing referrals. Highly successful property management teams know what they want and are prepared to implement change when it is required. When an agency fails to implement and execute its strategies properly, it ultimately fails to move forward and grow.
ABOUT THE AUTHOR
---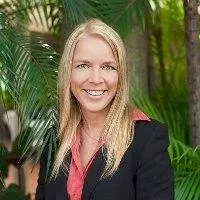 founder and mentor, BDM Academy
Tara commenced work as a trainee property manager following high school and after gaining valuable knowledge and experience became the business development manager at Wide Bay Prestige Properties.
Tara is dynamic, highly motivated and has a strong passion for business development. She has a very strong understanding and appreciates the importance of growth in the property management department.
Tara's major accomplishments include successfully securing 268 listings in one financial year and signing 30 new rental listings in one month.
In 2012, Tara won an all-expenses paid trip to Hamilton, New Zealand and spoke on a BDM panel at the REINZ National Conference.
Tara has previously spoken at the 2011 PPM National Conference about building your property management department and has written articles for the Property Management Journal and Real Estate Jobs Search, providing helpful tips for BDMs.
In 2013, Tara started the BDM Academy and has been contracted to consult for a variety companies throughout Australia and New Zealand. Tara's vast wealth of knowledge in property management growth is sure to interest real estate principals who are looking to grow their most valuable asset and income stream, their rental roll.
Make sure you never miss an episode by subscribing to us now on iTunes
And dont't forget to leave REB a review!

Listen to other installment of the Real Estate Business Podcast