Do you ever find that your every waking moment seems to be spent answering emails? Our lives have become entrenched in the constant technology that is email and we find that we are, in many cases slaves to those little messages that grace our inbox throughout the day.
While it is vitally important to ensure that we respond to email and keep on top of our workload, we sometimes forget in our haste to send a quick message back to the sender, or that it is just as important to ensure the correct message is conveyed and nothing is lost in translation along the way.
Let's look at a few tips for email etiquette;
Informal, not careless – While the formality of letter writing is not required in an email, there is still a standard protocol that should be followed. Remember that the message that you are sending out is representing your business. There should be no excuses for careless spelling, grammar, or punctuation.
Brief and to the point – Emails do not need to be a five-page essay on the subject. It is a good idea to summarise the discussion, and even something as simple as dot point format will be to the point.
Easy on capitlisation – Keep in mind that using CAPITAL LETTERS MAKES IT SOUND LIKE YOU ARE SHOUTING AT THE RECIPIENT. Sentence case is less alarming and looks much more professional. If you should need to emphasise points in your message, try using bold or italic formatting, or even using asterisks around the point.
Don't forget the importance of personal contact – Let's face it, we use email more and more in our day, and in our travels, we find that we try and use it to avoid that one on one contact with the client. Never forget the importance of picking up the phone to make a call, especially when it may relate to an awkward situation. You may find that the matter can be resolved in that one phone call rather than a flurry of emails back and forward to clarify one point.
Use caution when clicking send – Always keep the content of an email professional and check, double check, and triple check before sending, that it is being sent to the intended recipient. If it's not appropriate to say out loud, don't put it in an email. Anything you send can be retrieved or forwarded; your emails are company property. Remember the old saying "if you don't have anything nice to say…"
CC (Carbon Copy) & BCC (Blind Carbon Copy) – If you are receiving an email as a CC, there may be no need for you to reply. You are copied into the email as a courtesy from the sender for your records. BCC is a useful tool when sending emails to a large list of clients who you may not want to see the others contact details.
Don't forget a greeting – Always include a greeting in front of the salutation. Do not underestimate the importance and effect of a 'Hi', 'Dear', 'Good morning' or 'Good afternoon'. These brief inclusions soften the tone of the email and have the professional look and feel of a formal letter.
Tone and communication – I am sure that we have all managed to upset someone in the past as the tone of an email may have been misconstrued. Be clear in the message you are trying to convey, and be aware that this message may be read in a different tone at the other end.
Include content in the subject field – If you are referring to the client's property, include this in the subject field. Ensure that the content of the email is referenced to in this line to catch the recipient's attention. Definitely do not leave the subject field blank!
Disclaimers – Don't forget to add a disclaimer to the footer of your email to protect your company from possible liability.
Limit 'reply all' – Keep in mind that not everyone who has been included in the email may need to see your short reply to the sender. This can annoy others and can clog up their inboxes.
Answer all emails within a timeframe – Be a cut above the competition and have a guarantee for your clients, that you will answer their email enquiry within a specified time. There are a large number of companies out there who don't offer this, or even reply to emails, in some cases.
Email can allow us to be more efficient, professional and productive. Something that may seem so small can make a huge difference in the public perception of your company.
---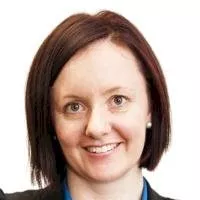 With over 13 years' experience in all aspects of property management, Heidi has the knowledge and experience to understand the workings of property managers and property management departments.
Heidi has worked with small and medium-sized rent rolls in implementing systems and procedures to increase efficiency, growth and profitability within agencies and is enthusiastic about system implementation, procedures and staff training.
Most recently, Heidi has been assisting Bob Walters in the management of Bob's own property management business, True Property, in Sydney.
ABOUT THE AUTHOR
---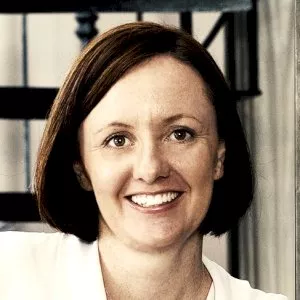 Heidi has been immersed in property management for over 14 years' dealing in all aspects from leasing, property management, business development and team management. Adding to the mix with 5 years as a Trainer and Consultant, Heidi has worked with small and medium-sized rent rolls in implementing systems and procedures to increase efficiency, growth and profitability within agencies. 
Heidi brings enthusiasm and energy to Real Plus and is passionate about system implementation; procedures and staff training that can assist in reducing stress and saving time while helping clients have a more profitable property management business. 
Make sure you never miss an episode by subscribing to us now on iTunes
And dont't forget to leave REB a review!

Listen to other installment of the Real Estate Business Podcast