BDM Coach Deniz Yusuf highlights the importance of correct marketing and advertising around a property manager's available properties.
Blogger: Deniz Yusuf, BDM and coach, bdmcoach.com.au
Consulting a new office is very enjoyable and rewarding, especially when you see things being implemented to improve systems for growth.
Now my training isn't just about growing rent rolls and improving new business numbers. Getting 10 new listings a month is fantastic, but having them sit vacant isn't cool at all.
Placing accountability onto the listing agent is very important, this continues until the property is collecting income for the landlord and obviously the department - meaning once a tenant has been secured.
Now we all cringe when we see properties advertised with spelling mistakes, blurred photos, pictures taken with lawns knee high and so on.
Yes we can smile if it's a rival agent, but in the end, they're only dragging down real estate in general in your area, and seeing properties sit vacant even longer doesn't help either (refer to Checklist for hard-to-rent properties)
Having the correct marketing and advertising around your available properties is only going to help you:
·         Maximise owner's investments, by filling the property faster, I touched on this in a previous blog                                                            "Checklist to help maximise your landlords investment"
·         Attract better quality tenants
·         Less opens
·         Less applications
·         Less calls and so on - as it will also help you with time management
If you can create or have a checklist guide for marketing in your office, all of your marketing can at least have a common theme throughout your business.
Most offices I visit or agents I speak with will send out the newbie to take the pictures, even sometimes the receptionist.
I'm not saying all offices are guilty of this, but I do find it funny, we work so hard to get a listing, and then we sometimes slip up, or loosen our belt when it comes to marketing.
Give them a guide that they can follow to help resolve the issue, teaching them how it should be done.
It would be fantastic if we could use professional photography all the time, and it's great seeing it used more often in property management.
Maybe use it as a tool to win the listing, "list with me today Mr Smith, and we'll give you professional photography".
Talk with your photographer who deals with sales, he may give the office a better rate for having sales and the PM department.
Lifting the standard of the marketing in your office will only help your office look better for potential landlords. More and more potential clients are doing their homework on agencies before they even call you.
If you would like a copy of a free "Marketing Checklist Guide" email me at This email address is being protected from spambots. You need JavaScript enabled to view it.
---
Deniz Yusuf, BDM and coach, bdmcoach.com.au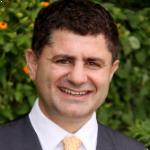 Deniz Yusuf was a BDM for Integrity Real Estate on the South Coast of NSW. He listed over 900 new managements in a 4 year period, with an astonishing 317 in 2012 and was awarded the best BDM two years in a row with Leading Property Managers of Australia during his time as an agent. Deniz is now a coach and mentor to agents across Australia and New Zealand through BDMCoach.com.au. Find out more about Deniz and his Coaching services at bdmcoach.com.au