Communication: the final property management frontier. It's just you, your landlord and the "scumbag" tenant.
But wait, this tenant has five investment properties and you've just given them the same treatment as something you might accidentally step in on the street. Not to mention, this tenant is a person too. In just a few moments, you can manage to damage a relationship irreparably and say goodbye to potential income for your agency.
Where the lines used to be clear cut when it came to landlords and tenants, with changing markets those lines have become a little blurred and we find that more tenants are also landlords themselves. It is important now more than ever to ensure that while you are working for the landlord, the tenant may also have potential business that you could easily be throwing away with just a few words. How many opportunities have you potentially thrown away with the ill treatment of another? Has this affected your chance at your next slice of the new business pie?
Remember the old rule of 'times 10'? That one person is likely to tell 10 others of a negative experience that they have had with your agency. Now, with review sites, forums and of course, social networking, that number only escalates. So we need to ensure that as many as possible walk away from your agency with the feeling 'that was the best agency I have ever dealt with'. Let's face it, you cannot please 100 per cent of people all of the time, and in this industry you can sometimes get more ridicule than praise, but let's look at a few tips that may help break down that communication barrier.
1.    Do what you say you are going to – don't promise the world if you can't deliver!
2.    Pick up the phone and make a call rather than email – this can help to alleviate those areas that can be misconstrued. Follow the call up with an email to confirm your conversation and discussion.
3.    Be consistent – follow your policy and procedures manual and make sure that everyone in your team is carrying out the same task in the same way.
4.    Take the time to listen and pay attention to the little things – while something may not seem like a huge deal to you, it might be to someone else. Pay attention to the little things.
5.    Return all calls and emails – if you have time out of the office or even 'block out time', make sure that you return all calls or emails in the time that you promise too. Nothing frustrates someone more than having to continually call or email when their correspondence has not been returned or even acknowledged.
6.    Have a system for complaints – every business must have a system for dealing with complaints. Is yours effective or just one of those systems where the complaint is taken and "filed"? Make sure that whoever takes the complaint follows up and carries it through until completion.
And lastly, be kind to each other because you never know who is going to be the next person walking through that door.
ABOUT THE AUTHOR
---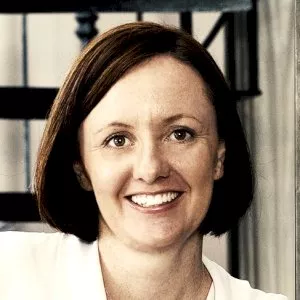 Heidi has been immersed in property management for over 14 years' dealing in all aspects from leasing, property management, business development and team management. Adding to the mix with 5 years as a Trainer and Consultant, Heidi has worked with small and medium-sized rent rolls in implementing systems and procedures to increase efficiency, growth and profitability within agencies. 
Heidi brings enthusiasm and energy to Real Plus and is passionate about system implementation; procedures and staff training that can assist in reducing stress and saving time while helping clients have a more profitable property management business. 
Make sure you never miss an episode by subscribing to us now on iTunes
And dont't forget to leave REB a review!

Listen to other installment of the Real Estate Business Podcast