Number one rule: don't rely on advice from well-meaning friends and family when it comes to any major investment decisions, unless they are qualified.
You should seek out expert advice and make educated decisions - your future and it is serious business. Start building a network of experts for support during the process. 
Make sure it's structurally sound
Choose a property that is structurally sound and free from major defects. Look for low-maintenance homes that won't require major upkeep and repairs. Always get a building inspection performed either prior to signing a contract or as a condition of it.
Is it a high demand location?
Look in areas that are safe and have good street appeal (including the neighbouring properties). If you feel you would not like to live in the area, chances are the quality tenants won't like it either. Look for homes that are limited in supply to ensure that demand for your investment property remains strong.
Is the area well serviced?
Check the local services, schools and amenities. Is the home within close proximity to shopping centres, parks and sporting facilities? This will make the property more appealing to tenants or future potential buyers. Reputable schools nearby are often a good indicator that the property should have strong tenancy demand.
Don't over capitalise
Particularly for your first property, look for homes within the median price bracket. Being priced in the middle of the field will make it easier both to rent and to sell later on. Another trap is to buy a 'renovator's delight'. Renovating can have hidden expenses, like rewiring and plumbing. My advice is to add around 15 per cent to the estimate from your builder to cover any unexpected items. Spend your budget wisely on areas that will provide a return on investment.
Is there potential for development in the area?
Research infrastructure in the area. Does it have adequate facilities? Check both existing and planned developments to support the needs of the community. In particular, consider such things as schools, roads and public transport to and from the area.
Does it have good capital growth potential?
Research the history of capital growth in the area. Especially look for suburbs/areas that show a strong history of capital growth over time. There are many websites that report on past sales history and trends.
Keep an eye on the rental market
Do some research on what is currently available for rent in the areas you are considering? What rental prices are they achieving? How long are properties vacant between tenants on average?
Consider what people need to be comfortable long term
A good rule of thumb is to buy an investment property that you would be comfortable living in. That doesn't mean it will be a property you prefer to live in and it doesn't need to offer everything you would want personally. Start with the basics, like heating, energy efficiency, functionality, safety, cleanliness and practicality.
Don't over commit financially
When you investigate what you can potentially borrow from the bank, be careful not to over commit. Take into consideration change in circumstance. Your income may change so you need to factor that in. Can you afford the repayments in the short to medium term if the property is vacant? Can you afford unexpected repairs such as a new hot water cylinder? I recommend that you buy a property within your limit that allows you to cover up to three months' rent as an absolute worst-case scenario.
Get an accurate rental estimate
When you find a property that you're considering making an offer on, contact an experienced property manager to confirm the potential rent. The agent selling the home may not be quite as accurate as they don't specialise in rental returns (not to mention the conflict of interest). Most property managers will provide you this estimate at no cost, particularly if you are looking to have the property managed with them.
Engage the best property manager you can find
This could be the difference between a stress-free investment experience or your worst nightmare. If the investment is not effectively managed from start to finish you will wish you had never invested in property and you will likely sell at a loss and never go back! The Residential Tenancy Act is complex and often weighted in favour of the tenant, so you need the very best representation on your side. Do your homework and engage a property manager with the best reputation and experience you can find.
Get the right risk protection
Researching insurance products can be very daunting. I would suggest talking to people who deal with this type of insurance daily, like your property manager, and ask them to point you in the right direction for the best options available. If they know their stuff they will also tell you what to look out for in the fine print!
ABOUT THE AUTHOR
---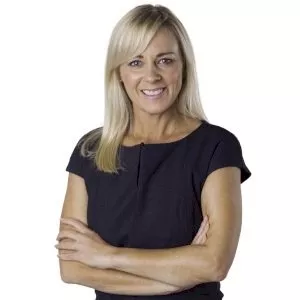 Michelle began her career in Property Management in 1997 as a part-time assistant property manager. It was not long before Michelle discovered this was what she was born to do. In 2009 she created @home Property to reflect her passion for the industry and commitment to service excellence. Michelle's love for property management is clear in her commitment not only to her clients and her team but also to the industry as a whole: she regularly shares her knowledge and experience with the next generation of property managers as a guest speaker at conferences throughout Australia and New Zealand.
In addition to multiple business accolades, Michelle's personal achievements include:
TCCI Tasmanian Owner Manager of the year 2011
Telstra Women's Business Awards (Finalist) 2012
AREA Property Manager of the Year 2013
REB – Property Management Office of the Year 2016
Make sure you never miss an episode by subscribing to us now on iTunes
And dont't forget to leave REB a review!

Listen to other installment of the Real Estate Business Podcast