This week Australian Property Monitors (APM) released the top 20 suburbs list for rental growth in houses and in units across Australia... and only Victoria, New South Wales and South Australia made the cut!
Oaklands Park (houses list) and Glenelg (units list) made the top 20 and at number six on the list, Oaklands Park has made its mark as the top performer in SA!
Depending which way you view this list, Oaklands Park arguably could have taken out first place! Looking at the estimated asking rental yield, Oaklands Park achieved 4.9 per cent ahead of every other suburb on the list! It is clear South Australia is still a great place to invest in property and our suburbs are performing well on a national level.
The fundamentals that make Oaklands Park an attractive investment stack up, and at present these principles apply to a number of suburbs across South Australia. It is for this reason, that historically, fund managers in property remain attracted to our state. This is due to the reliable and consistent capital growth and rent history that we enjoy. 
So let's take a closer look at our star performer, Oaklands Park. It's affordable and it's accessible; located just 10 kilometres from the CBD and within two kilometres from the beach. The western corridor between the beach and city is really taking off and tenants are seeing value in being a stone's throw from the beach and less than a 10-minute drive to the CBD. With an asking median rental of $375 for a three-bedroom home, Oaklands Park remains an affordable option. With the median rental price increasing by $45 per week (or 12.9 per cent from this time last year), tenants are still seeing value in this area, and this is being reflected in the rents. 
Our leasing teams at our Glenelg and Hyde Park offices are experiencing first-hand the increase in demand for these areas. A classic example from last week: two of our properties were leased before even hitting the market! This is no longer uncommon and is a dream run for landlords. We can secure a quality tenant quickly, minimising any downtime on the property cash flow, while also eliminating marketing expenses on readvertising the property. These are the signs we look for in assessing market strength.
Whilst it is unrealistic that the level of growth in Oaklands Park will be repeated year-on-year, there are still suburbs ready to take off. These are 'up and coming' or 'trendy' areas that tenants are shifting to as they can rent quality homes with space, but are at a more affordable level than typically seen in the east or inner city. 
The golden question on every investor's mind is... which suburb will be next? 
Tenants are savvy and are looking for value for money. Now more than ever, we are seeing value to be the priority, rather than previous markets where the focus was entirely related to a set suburb or area. If the infrastructure is there (eg. they are close to shops, cafés and transport), and the property is neat, tidy and presents well – tenants will shift to where they see they get 'more house' for their money. Emerging suburbs and properties will first become popular, then hard to get, and this demand will then drive rental prices.  
So investors ... here is my Top Tip: Take a drive around Adelaide and see first-hand where the 'buzzing' or 'hot' spots are emerging. This is the best indicator of which suburb will be next.
ABOUT THE AUTHOR
---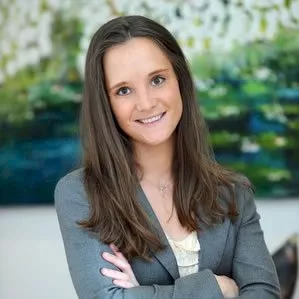 In 2010, Suzannah completed a double-degree with a major in finance and property, as well as achieving honours in law. Suzannah was then accepted into the AMP Capital Graduate Program in 2011 and joined the property investment team in Sydney. During this time she commenced her College of Law studies and was working alongside an in-house solicitor gaining experience in the transactions team, focusing on due diligence. Having spent 18 months working alongside fund managers, commercial valuers and property developers, Suzannah returned home to work in the family business in mid-2012 and is now head of property management at Toop&Toop.
Make sure you never miss an episode by subscribing to us now on iTunes
And dont't forget to leave REB a review!

Listen to other installment of the Real Estate Business Podcast