Australia is making its mark and setting new standards in rental accommodation, with an innovative new complex in inner Sydney judged Best Tall Building Worldwide for 2014. 
The building, on Broadway in the student hub of Chippendale, made headlines when it scooped the prize in an international competition. The address is One Central Park, and if you haven't checked it out, you definitely need to Google it. What an amazing building! 
Boasting the largest vertical garden with 35,000 irrigated plants that cascade down 1,100 square metres of the buildings' exterior, Antony Wood, executive director of the Council on Tall Buildings and Urban Habitat in the US, and a competition judge, said, "Seeing this project for the first time stopped me dead. Nothing on the scale of this building has been attempted or achieved."
An interesting discussion flowing from the headlines is: "What impact does a building like this have on those who live in it to make it so attractive to tenants?"
One of the residents in an article titled 'Why I love living at Central Park' commented on the 'feel' of the building, and how the greenery and 'earthly' vibe makes it unique. Other features the resident raved about include the amazing 'outlook' and the 'vibrancy' and 'energy' of the building. No mention of bedrooms, bathrooms or built-in robes! 
I was a tenant myself for seven years, and the comments from the residents of One Central Park are spot-on. A property can have a great vibe, and often it's the 'feel' that a tenant is looking for – whether they realise it or not. The vibe can be all it takes to have tenants raving about your home. Some properties we see and just 'have to have'. They immediately trigger an emotional response upon walking through the front door.
Our team is finding increasingly that tenants are looking for neat and tidy properties with simple features and lots of natural light. Items such as new carpet, bright white walls, new tap ware, high ceilings and new blinds or curtains can go a long way. These are very small investments that can create big returns. 
As an emerging active investor, the question I'm now asking is, "How can I create that 'feel' in a property?" If I am able to unlock that secret, it will enhance my investment returns. 
Naturally, the number-crunching is critical. With my own investments I have ticked the typical boxes – I chose property close to public transport, amenities, schools, etc. But what about that next step... creating a property that tenants are emotionally attached to and simply don't want to leave? Maybe that new coat of paint, upgrading bathroom finishes and replacing shrubs in the courtyard (that I have been putting off) could be all it takes to create this 'feel'.
What is the unexpected flow-on effect of all of this? Tenants who love your property are less likely to move, effectively removing any down time created between tenancies, while treating your property like it is their own home. Remember, your tenant is your biggest asset and your most important client. 
As one of South Australia's largest residential property managers, we can learn a lot from the architectural professional on the changing needs of tenants, and embrace those things that can trigger positive emotional responses to your property. Create that special 'feel' and you will have a property that creates raving fans and, importantly, long-term premium rental returns. 
ABOUT THE AUTHOR
---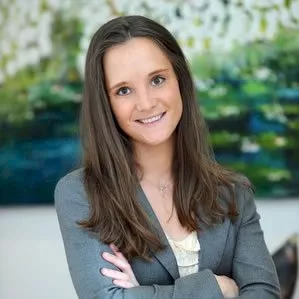 In 2010, Suzannah completed a double-degree with a major in finance and property, as well as achieving honours in law. Suzannah was then accepted into the AMP Capital Graduate Program in 2011 and joined the property investment team in Sydney. During this time she commenced her College of Law studies and was working alongside an in-house solicitor gaining experience in the transactions team, focusing on due diligence. Having spent 18 months working alongside fund managers, commercial valuers and property developers, Suzannah returned home to work in the family business in mid-2012 and is now head of property management at Toop&Toop.
Make sure you never miss an episode by subscribing to us now on iTunes
And dont't forget to leave REB a review!

Listen to other installment of the Real Estate Business Podcast