In the business of managing property, there can never be too much detail. One area where many investors are let down by their PM is the condition report.
This wonderful little document given to new tenants can mean the difference between a positive and a negative tribunal outcome. We are talking potentially hundreds, if not thousands, of dollars in repairs and cleaning costs that could be lost due to agent laxity.
Most obviously, each and every item, including blinds, flooring and walls, should be mentioned and the condition described as accurately as possible. Model numbers for all appliances make life much easier should repairs be required, particularly if it's a warranty repair, which can be a little slower. Having the details on hand to action work orders immediately makes for a much happier tenant, and a happy tenant means a happy landlord.
As professional PMs, we go a step beyond most and list the number of racks in the oven, the grill and the plugs found at the property, to be sure we're not left with cheap plastic ones after the owner supplied more expensive chrome plugs. A landlord knows their property inside-out, and I can assure you a landlord will remember the plugs.
As expert PMs, we challenge ourselves to know each of our properties as well as the owner does. The ingoing condition report forms part of that in-depth knowledge. Accurate and comprehensive photos of every room, wall, floor and ceiling are imperative. These must be an addendum to the condition report and signed by the tenant, to ensure they form the agreed property condition and are admissible at a tribunal hearing, on the rare occasion a property professional needs to attend over a condition dispute at exit.
A comprehensive condition report is also appreciated by tenants, saving them hours of work adding to an incomplete report filled out by substandard agents. It starts the tenancy on the right foot, with firm expectations set and everyone knowing where they stand on the property condition from the outset.
At Domain Property Advocates, we back up our professional work by making the property condition report available to our landlords on our exclusive landlord portal. Here, landlords can read over the agent's and tenant's comments. We find this indispensable, particularly when the landlord is unable to personally view the property between tenancies.
Our landlord portal also includes all maintenance requests, their progress, completion and invoices for our clients to review at any time. This ensures investors are never in the dark on what is needed at their property and when it was, or is, due to be completed. With busy modern lifestyles, often the most opportune moment to read over your investment details is in the evening. DPA added the landlord portal to simplify and streamline contact with our clients. Available any time and anywhere at the touch of a button, with the back-up of our team during business hours.
ABOUT THE AUTHOR
---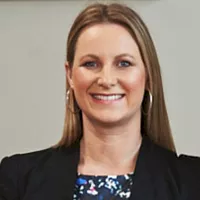 Director of Domain Property Advocates and head of the Property Management  division, Mel leads her team with a hard working attitude, straight shooter approach and tenacious drive to provide consistent, first class service to each and every client.
Make sure you never miss an episode by subscribing to us now on iTunes
And dont't forget to leave REB a review!

Listen to other installment of the Real Estate Business Podcast