When the property market is hot, it doesn't take a lot of effort to sell houses. In fact, they pretty much sell themselves. As the market tightens and banks are firming up their lending criteria, it becomes increasingly difficult for agents to make a living.
To avoid the crush, you need to understand the changes to the environment and strategise a game plan for your team to adjust.
I have a number of tricks up my sleeve for when the market takes a dive. It's all about building your list of contacts, creating excellent rapport and being known as an expert within your community. Here are five ways franchisors and principals can equip their team to sell in a depressed market.
1. Social media
Ensure you and your team have a strong online presence to reach out to prospective clients in your local area. Create valuable content that people can engage with, not just endless listings or posts about homes you've sold. Find out what's happening in the community, and share that information. Respond to comments promptly, and acknowledge those who support you the most. The idea is to create relationships with your followers, who might become your future leads.
They say "content is king", but video content reigns supreme. Embrace live streams as they tend to result in the best organic reach and engagement. Present professionally with edited and polished video content that reflects your brand and the interests of your ideal clients. Remember, you are building your brand and reputation online, while also gauging more about your potential clients.
2. Networking
Build out your network and create long-lasting business relationships that will be mutually beneficial. Join a Business Networking Referral Organisation (BNI) and connect with local businesses to establish a referral system that works both ways. This will position you in the community as a good source for people to come to for information on how to connect with local services while keeping you in the forefront of their minds as the go-to person for buying and selling in your area. 
There are a plethora of local networking events and meetups that attract local businesses, like meetup.com. Network at events such as the REB Awards and AREC, as well as any local seminars, awards nights, exhibitions and training events, which can all be good resources for connecting with people.
3. Community
Position yourself as a community leader and be seen. Attend more local events and volunteer to promote them or help out on the day. This will build trust with your potential customers and you will gain a reputation as an expert in the area, which is a huge advantage. Schools are an excellent way to put your face and brand out there and meet members of the community, from sponsoring an event to manning the barbeque. Don't just talk "real estate" or be pitchy. Be down to earth, easy to talk to and discuss the community on a broader level.
Philanthropy reflects well on you as a person and your business, but it will also make you feel good by making a difference — and that's what being a community leader is all about.
4. Email marketing
Build your email list and turn visitors to your website into potential clients. Once you have a strong database of email addresses, reach out to your prospective clients regularly. Keep your content interesting and informative. You can link out to your blog, send a real estate newsletter or provide advice on anything else that might engage your potential clients and encourage a future business relationship.
5. Referrals
The power of a good referral is no secret. Word of mouth and digging into the depths of your contact lists will be your best strategy always. Implement a way of asking past and present clients politely for referrals, and don't be afraid to exhaust your possibilities with friends and family.
People are more likely to take up your services if they have been referred by a friend who had a positive experience with you. Sit down with your team and work out some scripts that will help them feel comfortable asking for referrals.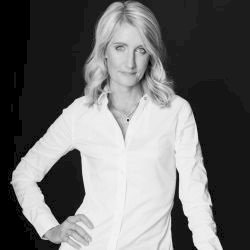 Anna Thomas is the COO at Stockdale & Leggo. She is experienced in sales, customer service and training and recruitment and has served with a range of blue chip companies including Optus and Hewlett Packard.