Winning REB 2019 Mentor of the Year increased my LinkedIn profile searches by 700 per cent in just four days, writes Tanja M Jones.
Have you ever thought of submitting an entry for industry awards and questioned whether the time and energy required to complete it is actually worth it?
Did you ever wonder if you've got what it takes to carry an award home and if you've done enough to even qualify as a finalist?
I have, yet after being nominated for six awards in 2019 and taking home four, I thought I'd take a moment to capture and share seven reasons why I believe it is a completely worthwhile endeavour and how you too can benefit from submitting your success story.
1. The power of reflection
The process of writing a submission for any award provides a surprising opportunity to reflect on the contribution you have given to the community you have the privilege to serve.
Many of us are habitually busy being busy, constantly looking at what we need to do or haven't yet done, and we often don't take the time to reflect on what we have already achieved. Writing the submissions was a "winning experience" in itself, as I had completely underestimated my efforts throughout a really short space of time, in an industry I had zero experience in.
I'd love everyone to have this opportunity for themselves, regardless of the ceremonious outcome.
2. Position yourself as a person of influence
A few hours of reflecting and writing about the difference you make is a small investment for the opportunity to position yourself as a key person of influence in your chosen industry.
It provides a wonderful chance to demonstrate your passion, purpose and core values, potentially opening up doorways for future contribution and collaboration.
3. Elevate your profile
Just four days after winning REB 2019 Mentor of the Year, my LinkedIn profile search had gone up by 700 per cent. Being nominated, becoming a finalist and potentially winning an award provides a brilliant platform to elevate your profile and raise awareness of your service initiatives, strategic innovations and value proposition.
Sharing your finalist and winner "badges" on your email signature, website, on your collateral and social media gives you excellent street cred, potentially peaking intrigue and interest in you and what you do.
4. Expand your community
It is often said that we become our environment. Meeting and connecting with other industry influencers increases the quality of your professional community and exposes you to other people of significant substance.
This can truly open mutual doors of great benefit, especially if you are someone who is inspired to celebrate the success and contributions of others.
5. Grow your business
Within six days of winning Mentor of the Year, I received eight speaking and training inquiries along with numerous year-long franchise training and coaching opportunities.
Imagine what is possible for you and the clients you desire to serve if you put yourself out there.
6. Celebrate your success
I believe we get awarded in public for what we practice in private. No one but you will truly know the sacrifices you have made to get to where you are now and how many little steps you took, knockbacks you faced and challenges you endured to walk the red carpet and grace the stage of excellence.
The REB industry night of nights is your moment to stop, it's an opportunity to close your eyes, take in a deep breath and acknowledge your efforts, before you get back to chopping wood and carrying water the next day.
7. Illuminate the contribution of others
Being nominated can be a pleasant surprise. I know first-hand how good it feels to know that someone has taken the time to reflect on the work I have done and actually put fingers to keyboard. I too know the joy of nominating others, supporting them to be seen, heard and celebrated by their peers. There is plenty of opportunity for everyone; share the love, it feels good.
To REB, Momentum Media, ListReady and all the award and event sponsors, thank you for investing your time, energy and money into celebrating the consistent contributions of our industry's finest.
As an average consumer who was simply unhappy with the level of service I received when looking to sell my family home back in November 2014, I never thought 4.5 years later I'd be a multi-award-winning industry influencer. Thank you for fuelling my desire to keep making a difference.
By Tanja M Jones, leadership and mindset specialist for real estate and property leaders.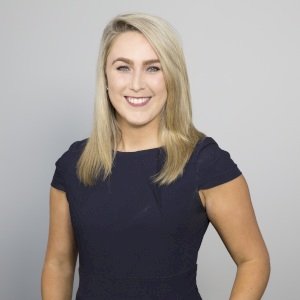 Emma Ryan is the deputy head of editorial at Momentum Media.

Emma has worked for Momentum Media since 2015, and has since been responsible for breaking some of the biggest stories in corporate Australia, including across the legal, mortgages, real estate and wealth industries. In addition, Emma has launched several additional sub-brands and events, driven by a passion to deliver quality and timely content to audiences through multiple platforms.
Email Emma on: [email protected]com.au