Traits that are commonly associated with great leadership are decisiveness, vision and innovation. While those are indeed characteristics of a great leader, there is one trait that is not usually mentioned when describing a leader — compassionate, writes James Short.
Sometimes, when we see someone in a leadership position, we think that that individual is calculating, efficient and cold. It also does not help that in the media, especially in movies, they are portrayed as cutthroat individuals who will do anything just to get the job done even at the detriment of others.
When in fact, exemplary leaders are the warmest and compassionate of people. They became great at their jobs not just because of being innovative and being visionaries but because they also show compassion.
Compassion can be defined as the willingness to be kind to others and show concern for their wellbeing. It means being aware of what others are going through and understand them from their point of view.
So, how does being compassionate help in becoming a better leader? Leaders interact with different people with different personalities.
Being compassionate will allow you to be able to better understand your team members so you can adapt your leadership style. As crazy as it sounds, there was a time that a compassionate leader was considered weak. Now, it is a must-have trait if you want to become a better leader.
Be mindful when communicating
Be willing to listen and learn. When meeting with the team, give the team time to talk and express themselves. Stay at the present and actually listen to what they have to say. You will learn a lot just by giving them space and time to actually talk and be heard. There might be others in the team who are not comfortable with speaking out. Do not force them to.
Instead, observe their body language when someone else talks about a certain issue. Show compassion by giving way to others.
People over process
How many times have you worked with or for someone who values process above anything else? What were the results? I can guess that the results are mostly mediocre. Let people stretch their creative muscles. Let them be innovative. Let them be bold. Nurture them to become leaders themselves.
Sticking to the process just for the sake of it will only lead to, at best, average results. People always come first. With this mindset, you are on your way to becoming a more compassionate leader.
By James Short, consultant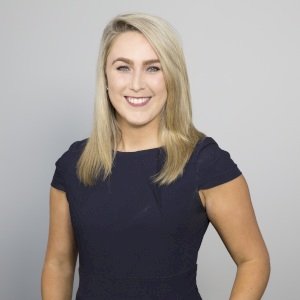 Emma Ryan is the deputy head of editorial at Momentum Media.

Emma has worked for Momentum Media since 2015, and has since been responsible for breaking some of the biggest stories in corporate Australia, including across the legal, mortgages, real estate and wealth industries. In addition, Emma has launched several additional sub-brands and events, driven by a passion to deliver quality and timely content to audiences through multiple platforms.
Email Emma on: [email protected]com.au