We are beginning to see an end to the COVID-19 pandemic, and as we come out of such a challenging period, it's important to reflect upon lessons learnt, writes Shane Kempton.
For the real estate industry, the pandemic highlighted the importance of comprehensive and consistent lead generation strategy. It's a tool for success that will keep business flowing in any kind of market, even one amid a pandemic. 
I recommend eight crucial tips for building the strength of your lead generation strategy. These tips are an absolute minimum to incorporate into your routine if you're a high performer or are aspiring to be one. 
It is vital to have all of these strategies in place simultaneously, as not all of them will generate leads at the same time. Having them all ticking over in the background will contribute to more consistent lead generation. 
The eight tips for success are: 
1. Exercise your Sphere of Influence (SOI) 
2. Create local business-to-business (B2B) relationships
3. Consistently engage with your raving fans
4. Utilise buyers to generate sale leads
5. Organise your pipeline for great communication 
6. Stand out in your business zone 
7. Involve yourself in the community 
8. Strategise your social media 
1. Exercise your Sphere of Influence (SOI)
Your SOI is your personal network made up of your family and friends. People in this network should know to contact you regarding their next property move. If they don't enlist you as an agent, it is a clear indication that you need to increase your self-promotion to your SOI. 
Make sure your SOI knows you are a dedicated, professional agent by having a "smart coffee" daily. This means having a coffee with a family member or friend where you mention real estate. Of course, the whole conversation does not need to revolve around property, but you could simply highlight the best aspects of the current market in passing. 
Your relationship is strongest with the people who make up your SOI because they know you well and want you to succeed in your career. They will want to work with you, and it is crucial to make the most of this. 
2. Create local business-to-business (B2B) relationships
B2B lead generation is about connecting with local business owners so that you can recommend each other to your respective clients. This will help you to establish your own local business network which will undoubtedly boost your business.  
Now is the perfect time to activate your B2B lead generation as many businesses are suffering from the economic slowdown. Collaborating with other local businesses will allow them to stay afloat and you will form great relationships. 
To activate this strategy, you should begin by brainstorming businesses in your local area that your clients would be interested in. For example, think accountants, builders, conveyancers, developers and electricians — there are so many services that home owners need. Then, connect with these businesses and discuss a reciprocated referral strategy.
This network is sure to grow and enrich your local community, too. 
An added bonus of this referral network is that you will compile a directory of businesses in your suburb. When somebody new moves into the area, you can pass this directory onto them and establish a new relationship.
3. Consistently engage with your raving fans
You should always keep in touch with your raving fans, or advocates. These are the people who know you, like you and trust you. They will most likely be past buyers or sellers and will have experienced your exceptional service. They are likely to generate leads by recommending you to anyone they know who is planning their next property move.
To ensure you maintain these relationships, you need to have a system in place to touch base with them consistently. For example, you could get in touch with them on the anniversary of their sale or purchase. 
Make sure the message you send them is packed full of valuable and relevant information about the current property market. This will ensure that you maintain your position as a reliable and helpful property expert. 
4. Utilise buyers to generate sales leads

It's a fairly well-known strategy to use your buyers to generate leads by selling their home. However, there are certain ways to ensure you do this in the most effective and tasteful manner.
First and foremost, when engaging buyers to generate leads, service all of their buying needs before even touching on their possible property sale. Answer all of their questions and be completely transparent to build trust. 
Only after you have met their buying needs should you begin asking about their current home. Start with an open question as they evoke long-form answers and really engage the client. 
Overall, it is key to be sensitive and not push too hard. Try to understand the buyer's position and use empathy. 
5. Organise your pipeline for great communication
Pipeline organisation is vital because your relationships with future buyers and sellers will generate leads. You need to establish a communication strategy for your pipeline so that you are maximising the potential of these possible leads. 
Before you decide on a strategy, you should categorically organise your database. My recommendation for your sellers pipeline is to have A-Class sellers wanting to sell this quarter, B-Class looking to sell in the next six months and C-Class looking to sell in the next year. A buyer pipeline should be organised as A-Class looking to buy this week, B-Class wanting to buy this month and C-Class looking to buy this quarter. 
After organising your database, begin developing your pipeline communication strategy. It is important to have regular contact with your A-Class buyers and sellers. Also be sure to stay in touch with B and C-Class buyers, but less frequently. You don't want to bombard them with too many emails and run the risk of unsubscription.
6. Stand out in your business zone 
A business zone (or property-centric prospecting area) is where you will generate most of your sales. It is important to have a unique marketing strategy to stand out against the sea of agents in your area and ensure that you win business. 
Follow the tried and tested models of real estate marketing such as Just Sold, Just Listed, Future Sellers Letters and other DL cards. It is a great way to start getting your name out there and build your reputation. 
However, letterbox drops alone are not enough if you want to have a point of difference. If you want to stand out, I recommend picking up the phone and calling potential clients or even knocking on their door. This is the way that relationships are built, and letterbox drops cannot achieve this level of connection. 
As always, keep an eye out for buying and selling hotspots, busy streets, fresh mulch and skip bins out the front of a property. These people are the most likely to be looking to sell and will be the most effective use of your time. 
7. Involve yourself in the community 
Another great way to generate leads is through community engagement. This could include sponsoring local sports clubs, schools, charities and church groups. Engaging with the community is all about showing your gratitude for the people who trust you every day with the sale of their biggest asset. 
Community engagement is key to lead generation, but sponsorship is not enough. If you are planning on sponsoring an organisation, you should be passionate about what they do and show up to as many of their events as possible. Get on the ground and nurture the relationship by offering to volunteer at events and chatting to members. This is how you will both truly get the most out of the sponsorship. 
8. Strategise your social media 
When well-managed, social media is potentially the most efficient marketing platform for lead generation. For that reason, it is critical to have an effective strategy surrounding your social media activity. 
Nowadays, a great online presence is just as important as your offline reputation. Indeed, most of your potential clients are constantly connected and can discover anything at the click of a button. 
If you don't feel confident in social media marketing, chat to someone who does. This could be another agent or someone you know that can navigate social media. 
With effective social media marketing, it is possible to target certain demographics, audiences and even postcodes. This is a far more granular level of marketing than any of the traditional methods, so use it to your advantage. 
You should constantly have these eight strategies in place if you are serious about success. 
It is these little things ticking over in the background that will make the biggest difference to your business, and ultimately your career. 
These tips will also ensure that you have a rich and meaningful career as an agent, as you will form genuine relationships with people and will be engaged in your neighbourhood.
By Shane Kempton, LJ Hooker Avnu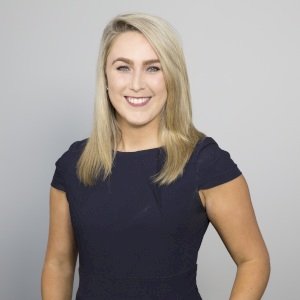 Emma Ryan is the deputy head of editorial at Momentum Media.

Emma has worked for Momentum Media since 2015, and has since been responsible for breaking some of the biggest stories in corporate Australia, including across the legal, mortgages, real estate and wealth industries. In addition, Emma has launched several additional sub-brands and events, driven by a passion to deliver quality and timely content to audiences through multiple platforms.
Email Emma on: [email protected]com.au