How to generate leads from social media marketing indirectly
Blogger: Jhai Mitchell, internet marketing business developer, Elders Real Estate Toongabbie
I have noticed over the last two years the buzzword social media marketing has become a hot trend and every real estate agent has been told to jump on the bandwagon. Some people say "it's the way of the future to be on social media or you'll be left behind" and then I hear the pessimists say "it doesn't make you money and you can't get leads from it so why do it?".
The funny thing is nobody has actually asked an internet marketer or search engine optimisation professional why they should or shouldn't do social media marketing so it's no wonder why nobody seems to be getting real tangible results.
In this article I am going to explain exactly how you can get leads and a real return on investment. I will go into detail on how you can actually track and justify money spent on social media marketing and internet marketing as a whole.
Social media marketing is only one piece of the puzzle
I have not come across one article that actually explains how social media marketing fits in to an overall marketing campaign for a local real estate agency and the reason is not many people actually know.
What people fail to explain is that social media marketing is one piece of your internet marketing campaign.
A good internet marketing campaign for a real estate agency should consist of:
• Search engine optimisation/local search optimisation
• Social media marketing
• Industry comment marketing
• Content marketing (location blogging)
• Marketing at local fetes and fares (gets people sharing on Instagram, Twitter, Facebook)
• and furthermore advanced pay per click marketing
All these components of a good internet marketing campaign will also compliment your
off-line marketing because you can test what works online and E.G. then print brochures that you know are going to be engaging or get a response.
Search engine optimisation (SEO) is the key
Too many real estate agents have the expectation that they are going to get direct leads from social media marketing and feel disheartened or feel they're not doing it right if this doesn't happen. Now I'm not saying you can't get leads directly from social media but it's not what you should be focusing on and where you should be setting targets.
Social media marketing actually now affects you being ranked for certain nonbranded keywords such as E.G. "Toongabbie real estate" let's say you're a real estate agent in Toongabbie you would want to be on the first page of Google when someone types this in right? Well that is exactly what we have done.
How to track return on investment for your offices online marketing
This is quite simple and this is what makes Internet marketing so exciting. Now we have a keyword "Toongabbie real estate" that we have been focusing on. Okay great was next. Well now with Google analytics I can now check how many people searched for this word and how many people clicked on our website. This is called a click through rate.
This is the next set of results you would want to track
1. How many people that have come from this keyword
2. How many have clicked through to your website
3. How many people have called though to the office
We can do this with simply doing what the bigger Web portals do is put a click to reveal phone number program on the pages of your website. Some people even invest into a 1300 number but I recommend click to reveal for SEO purposes.
The next steps are quite common sense;
• Track the time at reception.
• With in-house office systems find out what agent received the call
• track if they got an appraisal
• Then the listing and the sale
Obviously there is a lot involved but it can be easily done, the hardest thing is filtering all the BS out there. Now you can't just hire a search engine optimisation professional or agency and expect a good return on investment. You really need to know what your goals are, tell them what you want them to do or they will just take your money and leave you with a bad ranking website in 12 months time because Google have changed their algorithm you need to be very careful in this space.
Hold tight for my next article where I will dive into more detail on how you Social Media can boost your website from page 2 to page 1 on Google and drive more leads in the office!
ABOUT THE AUTHOR
---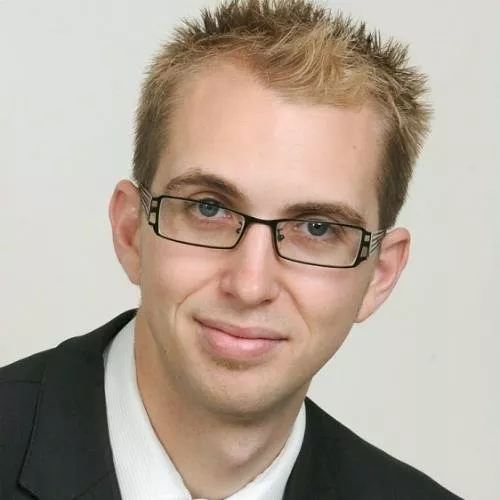 Jhai Mitchell is the internet marketing business developer at Elders Toongabbie and Kings Langley. Prior to this, he had a successful career running his own online business in Western Australia and achieving the top 10 per cent in sales with a mobile phone group. Jhai made the move to real estate after seeing a gap in agents' abilities to market themselves online.