How to consistently write in excess of $1 million in fees - Part 2: Be prepared
Blogger: Karen Vogl, principal, hockingstuart
In this second instalment of 'How to consistently write in excess of $1 million in fees' I will go into further detail about the methodology of the 'How'.
My previous posting listed the criteria that I believe everyone needs in order to be a seven-figure agent. As a recap, they are :
Preparation and training

Skill set

Database management

Support team

Prospecting

Know your numbers

Customer service
Today we will explore in detail how to prepare for success. In order to reach the million-dollar target, you must first work out how many homes you will need to list in a year. For example, my average sale price is $600,000 with an average fee of 2.1 per cent and a clearance rate of 93 per cent. I would need to list 86 homes per year – rain, hail or shine – to reach the magic million-dollar mark. So you need to know where these 86 homes are going to come from.
If you can't list, you won't make it. My very first real estate employer, John Manning from Methven Real Estate, told me: "List and last". So you need to build a bullet-proof listing presentation.
I believe this is a dynamic process – always changing and evolving, but essentially it should be reasonably structured. It should reflect your personality so that you come across as genuine as you can with the client.
This is your main weapon, this is the single most important tool in your bag. In your first years of real estate you should be working on your presentation day and night – do it in front of the mirror, to your family and friends, video tape it and watch it back and get it critiqued.
PRACTICE, PRACTICE, PRACTICE and then when you are feeling comfortable PRACTICE, PRACTICE, PRACTICE some more. Know when to speak, and more importantly, when not to, know your scripts and dialogues without sounding like a robot, know your prices, know your area, know your STUFF! Otherwise you are dead because the next guy coming in after you will.
It's important to remember that you are not going to list them all. We all lose listings and try as we might, sometimes we don't know the true reason why – perhaps the vendor didn't like the shirt I was wearing that day!
But move on and get the next one. And if you happen to lose that one too, guess what? Move on, get the next one. Remember, you have to list 86 per year (or whatever your target is) – you don't have time to mope around.
If you can't list, you won't make it – it's that simple. Vendor management, buyer management, customer service and all the rest is important, but not as important as LISTING. So all your preparation should revolve around perfecting your listing presentation and working out where they are going to come from and how many you are going to need.
It's not that hard – find a seller, match the buyer, negotiate the best price. Sometimes I think we make it all too complicated.
ABOUT THE AUTHOR
---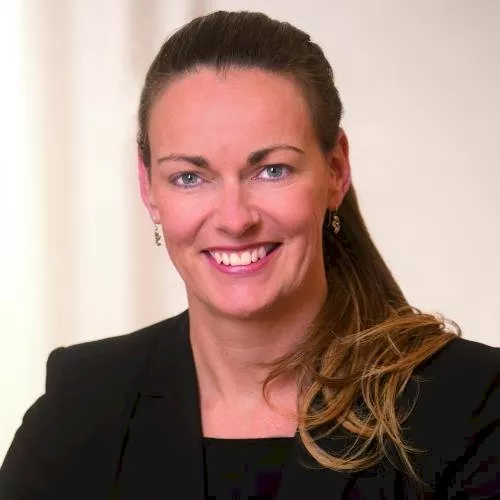 Karen Vogl is the principal of hockingstuart Ringwood. She was recently named Top Female Agent for the second year in a row in Real Estate Business' Top 100 Agents, in which she was ranked 13th.