Why service is a social science
Blogger: Ryan Crawford, founder and group director, Crawford Property Group
There is a social science behind customer service and building a loyal fan base.
While it may seem like common sense, providing exceptional service is often more challenging than we anticipate. It requires us to make deep behavioural changes and to learn to control and manage our natural reactions and approaches to situations. It requires training, technique development and plenty of practice.
While seemingly simple, there are three skills that I consider to be the most effective, but which are often the most underused and underemphasised:
Listening
Identifying with customers on a behavioural level and understanding their inner expectations is key to customer satisfaction. Putting yourself in the customers' shoes creates mutual respect, builds rapore and motivates you to go that extra mile to help them reach their goals.
Keeping communication flowing
Not responding to customers in a timely manner and maintaining dialogue is one of the biggest causes of unhappy clients. If the answer or information isn't available yet, tell them, rather than sitting in silence.
Be aware of, and embrace, all the communications options that are now available, such as social media. Customers have more avenues open to them to share their positive and negative experiences of your company, whether it is directly or indirectly. It represents a huge opportunity to reach out to and engage with customers like never before.
Going above expectations
This is the key to winning and retaining business from competitors. Engraining this as a core value into your corporate culture results in staff building long-term relationships with clients, which, in turn, results in referrals. Word of mouth is always the most influential form of advertising - and it's free.
The bottom line is, exceptional sales results are simply not possible without great service. And for this reason, it is a science that deserves perpetual practice.
ABOUT THE AUTHOR
---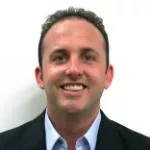 Ryan Crawford has been involved in the property investment industry for over 10 years, making the transition from investor to real estate professional. His agency, Crawford Property Group (CPG), was recently named the fastest growing real estate company in Australia by BRW's Fast Starters Awards. CPG was also a finalist for Independent of the Year at the inaugural 2013 Australian Real Estate Awards. Social media has been a key element of CPG's business development strategy since the group launched in 2008. CPG's Facebook page recently hit 30,000 likes and has become one of its primary sources of new business.