How to use social media to boost your site and make your phone ring
Blogger: Jhai Mitchell, internet marketing business developer, Elders Real Estate Toongabbie
Have you ever wondered how your website property listings can be on the second page of Google when you type in the street address?
You also should know by now that the second page of Google can be like having a signboard in the desert - most people don't go there. The same phenomenon happens to your listings on realestate.com.au.
What I have found is that you don't need a flashy website to convert leads; all you truly need is to be on the first page of Google. I have seen some really basic/horrible looking real estate websites that convert like crazy just because they're on the first page.
Here is my formula for high rankings on Google.
Step 1: Find out what people are typing into Google to find you
The first thing you want to do is to step into your local homeowner's shoes and think 'What would they type into Google when they are looking to sell?' For example: 'best real estate agent Seven Hills'.
Think about the exact words the prospective vendors use when you're prospecting. These can be untapped keywords and phrases unique to your area. I suggest you type these ideas into Google's keyword planner and Google will spit out exactly what they're typing into the search bar; for a little fun, check out ubersuggest.org. I think you will be very surprised and this will help with using your seller's language when doing copywriting for your next listing.
Step 2: How to format listings and website pages to rank better on Google
This is a bit of copywriting 101, but the same rules applie to optimising a webpage.
Write a killer headline/title just like a newspaper AND use the keyword that you found in Google's keyword tool

Create a second title with the variants of the keyword you're targeting. Thesaurus.com is great to help get the creative juices flowing. You will need to bold this just as you would any other headline (Google analyses this for important keywords)

Create a third subheading and bold it as you did to the previous heading

Continue writing the rest of your ad or article but do not type your keyword in unnecessarily or unnaturally - more than three times can set off alarm bells. Instead, continue using thesaurus.com and sprinkle variants of the keyword throughout the article. Google is smart and will get the gist
Remember when you're writing your ad and headlines, it should read easily for people and not for Google. A lot of people will argue to put the exact keyword in all of the above, but this will actually hurt you (SEO people call this an over optimisation penalty). In other words, don't just spam the keyword all over the article to try and manipulate the search engine.
Step 3: Share your listing/web page on Google Plus
Did you know Google has its own social network and it shows favouritism when ranking web pages? There have been many case studies done by search engine optimisation geeks such as myself, showing that posting a new web page shared on Google Plus will get it indexed quicker by Google. There are even arguments that getting "plus ones" (which is Google's equivalent to Facebook's "like" button) will get you ranked higher.
Basically, if you share a web page on any social network and you get people passing it on and liking it, Google picks this up quick smart and can shoot you to the top of the page for your chosen keyword overnight.
Important tip: Size does matter but it's also how you use it!
Having a large following (especially with Twitter) will really help push your web page to the top of Google. However, it's the quality relationships that you build on a social network that will help you do more with less people.
Social media can be a double-edged sword, so don't just post your listings. If you do, you won't get the interaction (people liking and sharing your content) when it counts.
Summary: Google is using social media as a giant BS filter
Gone are the days when you can do highly manipulative things to be on the first page of Google. Now Google has found a way to use us/social networks to help them filter their search results. They basically are now allowing us to vote on what is the best web page that should come up. By us now voting, it has given power back to the people and in turn, people are choosing whether Google is going to refer you more business.
If you understand this concept, you understand the future of marketing yourself online. Google is becoming more dependent on social votes and so is your real estate business, whether you "like" it or not (excuse the pun).
ABOUT THE AUTHOR
---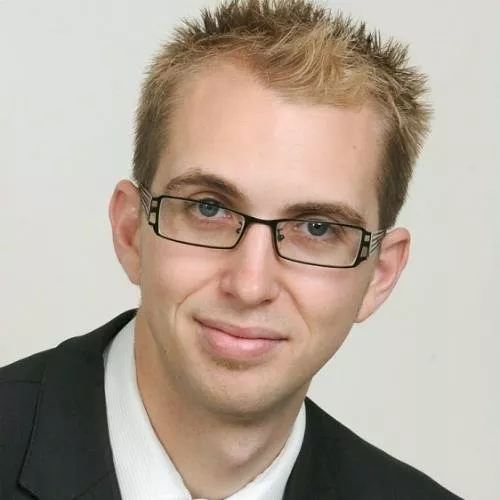 Jhai Mitchell is the internet marketing business developer at Elders Toongabbie and Kings Langley. Prior to this, he had a successful career running his own online business in Western Australia and achieving the top 10 per cent in sales with a mobile phone group. Jhai made the move to real estate after seeing a gap in agents' abilities to market themselves online.