The client/customer experience: Part 2
Blogger: John Cunningham, principal, Cunninghams Property
Every step you take, every move you make, they are watching you.
In these days of excessive speed of information, the impressions you make and the image you portray have a significant impact on your effectiveness and success as an agent.
Every consumer is becoming an expert and their thirst for information is being provider for them by banks and data providers, with often misleading online valuations and CMA's.
There is a massive sea of sameness out there and it is hard to differentiate one agent from the next, so be aware they are looking for and expecting that differentciation. The question is: are you delivering it?
There is nowhere to hide anymore; information is instantaneous and accessible to everyone 24/7 and unless we get on top of the sharing knowledge tree and 'be' and 'act' the experts in our marketplace, then someone else will.
It becomes very obvious in a marketplace who is the go-to person for information, the person willing to share their knowledge and help people make good decisions, and it starts with the first time you meet someone at, say, an open home or an appraisal, and carries right through the ongoing client relationship.
It's no longer good enough to hold onto knowledge and information and release it on a needs-only basis; those days are gone…"He or she who shares, wins" should be the new mantra for real estate agents
So often I hear my sales team talk about how prospective buyers at open homes tell them what a very different experience they had at their open home compared with one they saw earlier where the agent was simply not interested in them, couldn't answer simply questions or had limited knowledge of the property, the market and the locality, and ultimately left a poor impression on the prospect.
As I say above, every move you make, every step you take, they are watching you. And they are judging you, comparing you and seeing if you stand up to subconscious tests they have set based on past experiences and perceptions of what they expect from an agent.
It's great to see that the sea of sameness out there is changing and those who are embracing that change are standing out from the crowd in a very obvious way with results on the board. 'But how?' I hear you ask. 'How do we stay on top of this from a team and brand perspective?' because as you all know, your brand or personal reputation is only as good as your worst client experience or impression.
The answer lies like most things in your team culture and the standards, policies, systems and procedures you put around it.
An example of how an agency can achieve this is to create, as we have done in my office, a set of "client touchpoint standards" for every connection we make with our clients.
This outlines each individual "moment of truth" we have with our clients and customers and defines the three levels of outcome you can achieve for the client: Basic, desired and surprise.
The choice is yours as to what level you hit but obviously the basic is the same as everyone else would hope to deliver as a minimum standard, whereas the 'desired' aims to hit their expectations of what a good agent would do, and the 'surprise' levels from the client perspective should hit another level altogether and leave a strong lasting impression.
This could be the first post-appraisal call, the meet and greet and open home standards, open home feedback calls, strategy meetings etc, the list goes on and on, covering over 400 touchpoints in all the critical connections we are involved in for the sale alone.
We also have them for property management and operations, as the importance of every client interaction needs to be understood by the whole team for the brand experience to be first class every time.
A great way to test this out is in your survey responses, client reviews and service survey calls, where you can look to see what experiences of your service stood out - did they notice the little things that made the big differences, did they notice the whole team effort not just the agent, did they notice the care, attention to detail and delivery on commitments? If they did, you have achieved your objectives and secured a client for life.
ABOUT THE AUTHOR
---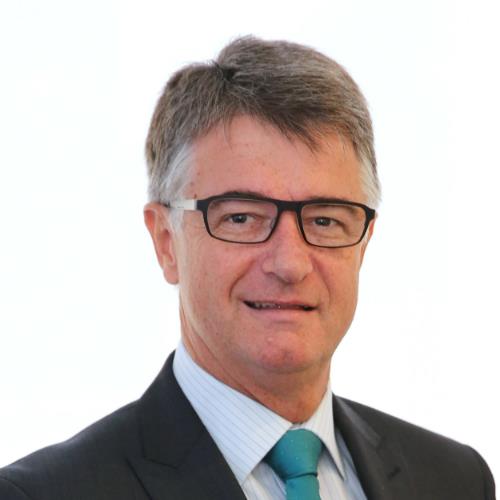 John commenced his career in real estate in 1977 with a very simple philosophy - to establish business relationships built on trust. In 1991 John and his wife Ann extended this philosophy to establish Cunninghams Property as the most respected team of estate agents on Sydney's Northern Beaches.