Nurturing vendor relationships during the springtime boom
Blogger: Joanne Royston, director, hockingstuart Williamstown
Spring is typically known as selling season in the property industry, and this year's results prove why.
The Real Estate Institute of Victoria has reported the best spring season since 2009. Already this season, the hockingstuart network has seen an average auction clearance rate of 76 per cent. Looking forward, we have our biggest number of auctions on record lined up for the last weekend of October, with a whopping 176 scheduled on the Saturday.
But when work becomes hectic and there are many balls to juggle, it can become challenging to give the same level of attention to each client, despite best intentions. In anticipation of this, our office has introduced three key philosophies to help nurture customer relationships and ensure they always feel important, even at our busiest.
Without communication, there is no relationship
Communication is vital for a successful relationship and it's no different when it comes to your vendors. The trick is to have clear and consistent communication with your clients so they feel important and that they're being looked after.
We follow an internal task timeline that directs when our agents and customer service managers need to follow up vendors by email, text or phone call. This ensures that no matter who is in the office, clients are provided feedback at all stages of the marketing campaign. At the end of the day, they aren't just selling a house, they're selling their biggest asset which comes with a significant emotional attachment – so you need to do everything in your power to make them feel informed and confident.
Choosing the right method of communication is also something to remember. If you need to discuss something in depth, picking up the phone is best. Otherwise, if you're sharing a quick update, sending a concise text and email will ensure everyone is kept in the loop with minimum time wasted.
Lastly, don't forget about face-to-face meetings – they're crucial for developing a trusting relationship with your client and also demonstrates your commitment. Scheduling these meeting well in advance helps to plan your own schedule and accommodate the large volume of vendors over the season.
This leads me to my next point... Preparation the backbone for success
No matter what industry you're in, being organised is essential for a smooth operation during busy periods. As an auctioneer and director, Saturdays are hectic for me. I'm running from five to seven auctions and squeezing in open inspections.
There's no time to organise anything on Saturday when its go-time, so utilising the week before is imperative. Preparing for the auctions on the Thursday or Friday helps to maintain focus and cope with the intensity of the day. Everyone's preparation is different, but for me it involves reviewing the contracts of sale, brochures and feedback. I also write a brief script for auction and practise it. There's nothing worse than entering a client's house or auction and appearing like you don't know about their property and its key selling features. Arriving fully armed and prepared – which means not looking at your notes - will restore confidence in your clients who are undoubtedly nervous before their auction.
There's no 'I' in team
In real estate, there's no truer adage than 'There's no I in team'. Whether you're in property management, sales or run your own office, you'll agree that teamwork is the glue to a successful office. Encouraging the whole team to chip in across the busy season will guarantee the sales process runs smoothly for your vendors – such as following up vendors or leads to ensure no communication or opportunity slips through the cracks. Likewise, lending a helping hand to your colleagues, especially when they're preparing for big auction weekends, will take the pressure off the senior agents. My team will always arrive early at all open inspections and auctions to prepare the house and support the vendors. Without the support of the team, and a 'Can Do!' attitude, you'll never make it through the season.
While it's a busy season, it's also an exciting season. But remember, vendor relationships are the key to our business. All it takes is a bit of extra planning and teamwork to allow these relationships to flourish and capitalise on our best spring in years.
ABOUT THE AUTHOR
---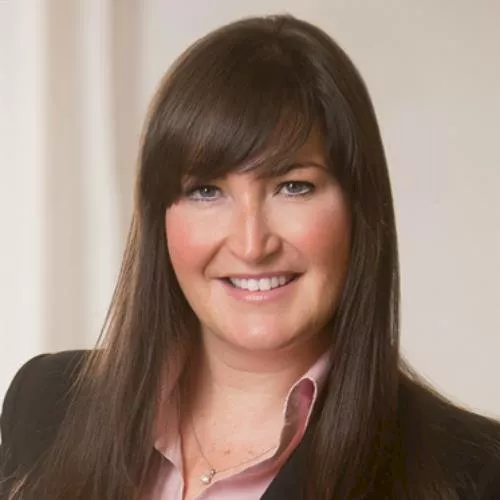 Beginning her real estate career as a property manager at just 19 and quickly managing hockingstuart Newport at 25 years old, Joanne credits her success to the backing from the hockingstuart network who supported her career growth into becoming a director and auctioneer. This support coupled with her focus on great customer service has seen Joanne build a name for herself and hockingstuart Williamstown.