On the right side of the fence
Blogger: Phil Harris, managing director, Harris Real Estate
Selling a penthouse apartment in New York is like nothing on this planet. And if you're an Australian real estate agent, that may be a good thing.
I've just returned from a week with New York agent Shaun Osher, the ex-pat South African who is now one of New York's finest condo agents.
There is no doubt that New York is a different market, but those differences don't always work in favour of the profession. In fact, they've convinced me that we are doing things right here.
United nations
A key difference between New York and Australian markets is the money. Few Australian agents can boast of selling a $30 million apartment to a rock star or world-dominating athlete (apologies to all Australian athletes and musicians) – we just don't have the properties for it.
But it appears the best agents succeed because they are the best.
The firms that get the business have the best people and the cleanest operations. Agents focus on doing things with integrity, they work hard and they build excellent long-term relationships.
They are backed by exceptional marketing with attention to detail, and they are convinced they never stop learning. That ongoing education translates to better skills, better knowledge – and better results.
It was a refreshing insight because we hold many of the same values, and our agents realise education and self-improvement never stop.
Oceans apart
New York is a big city with big money. It can attract some big egos.
That may be true of the industry here also, but it is magnified in New York. Curiously, there is then a big gap to the next level. Suburban agencies appear to be hosted by 'mum and dad', with none of the essential administration that delivers professional results. Australian second-tier agents definitely perform better in this regard, with better organisation, marketing and performances.
The level of money in New York also supports a distinctively different commission scheme. When a property is sold in New York, the vendor's agent receives three per cent. A further three per cent goes to the buyer's agent, via the vendor's agent. Buyers are courted and wooed. After all, there is money to be made from finding the right person for the right property – perhaps even upselling where possible.
In contrast, the concept of an Australian buyer's agent is still in its infancy and largely only taking hold where a buyer is unable to be part of negotiations. Australian markets generally lack the available money that New York seems to generate, and that may be a good thing. The markets are more stable and more connected to the underlying assets.
What do the best do in New York?
The New York best do what our best do – offer exceptional full service, focus on clients and agent development.
Their websites show an exceptional attention to detail, and they look beyond the next quarter to how they will be doing business in 30 years. Yes, 30 years.
Their thinking is that a successful business must aim for a sustainable base, and that only comes after the initial growth spurt and the first couple of economic shocks. The thinking isn't quite that clear, but it stands up to reason.
The best are also more technology-driven, and that's something Australian agents are coming to terms with.
The conclusion: we are batting above our weight. Australian agents generally have exceptional levels of training and skills, and focus well on client service. We work hard. We work honourably and with integrity.
Admittedly, we don't sell $30 million properties every day. Not yet – give us 30 years, perhaps. At least we know the direction we're heading.
ABOUT THE AUTHOR
---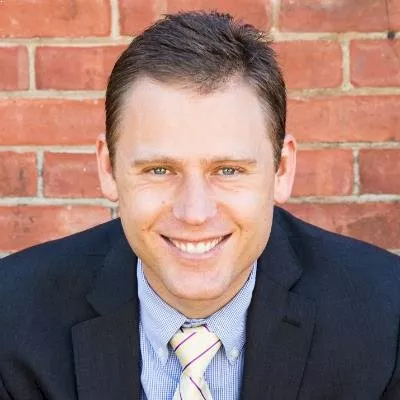 Phil Harris has been in real estate for 12 years and is the only South Australian to be recognised by the Real Estate Institute as the state's top sales person, and as the state's best auctioneer at the Golden Gavel Auctioneering Championships. He opened Harris Real Estate in 2010 with only five staff. The company now employs more than 50 people and is recognised as one of the country's fastest-growing agencies. Phil is dedicated to ongoing professional education to boost the calibre of the industry and to ensure the success of his business.