Communication creates chaos for many agents
Blogger: Geoff Baldwin, director, RE/MAX WA
Failure to recognise and manage incoming communications continues to be one of the leading causes of stress and time wastage for agents, and the ongoing development and introduction of new technologies is contributing to this rather than solving the challenge.
Most agents work to either an electronic diary system or to a lessoning degree, a hard copy paper diary in which they record their upcoming appointments, and perhaps a list of what they hope to accomplish on a daily basis (a to-do list).
At a recent event, I asked the audience from what sources they receive communications each day, which resulted in a list including phone, email, text, social media, mail, face to face conversations, interaction with clients, and the list went on. I then asked the question, "Do many of these conversations result in you having to commit to taking some form of action?" The answer was a resounding 'yes!'.
The problem is, while we are used to assigning time in our diaries to intentional appointments, many agents completely overlook the fact that each time they agree to take action in response to any incoming communication, it will impose on their day to some degree. It may only be 5 or 10 minutes, but that is 5 or 10 minutes out of their day, multiplied by the number of times they say yes to any request.
So, when we start our day with a full diary of tasks and appointments, is it any wonder we become stressed when we add a long list of "reactive" promises with no time allocated to them?
You see, when we receive an email request promising to carry out some form of action or activity, it will take time out of our day and hence, it should be entered into our diary. If there is no time available in our diary then, rather than just making vague promises, we need to be identifying the next available time and letting the sender know when that will be, so that all parties know what is the expectation.
Many years ago, I was exposed to and adopted what I call the 4D system to each and every incoming communication. Whether it be upon receiving an email, letter, phone call, text, etc, I respond in one of the following four ways:
Do it now – Often it is possible

for me to just take action immediately

in the case of simple tasks

Delete it – I make a conscious decision that I have no interest and/or have no intention of doing anything in response to the communication. In other words, delete it or block it out of my mind
Delegate it – I pass the job on to the relevant person
Diarise it – I understand and acknowledge the task will require an allocated time and so must be placed in my diary
No matter what area of our industry or business you work in, it is important you take control of incoming communications and requests for your time, and I highly recommend you apply a system such as 4D to ensure you stay in control.
ABOUT THE AUTHOR
---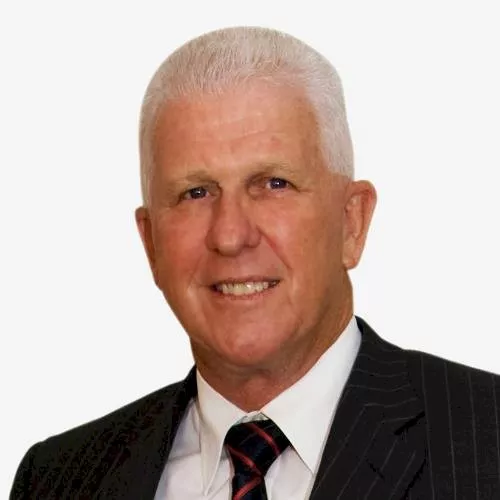 Since kicking off his real estate career in 1987, Geoff Baldwin has achieved success at the highest level in sales, management, multi-office ownership and as a group CEO. He is a licensed agent, auctioneer, respected trainer and a widely published and quoted industry spokesperson. Geoff is the regional owner and managing director of RE/MAX in Western Australia, which he purchased in 2009 and currently ranks as WA's fastest growing group.