Marketing your agency through video blogs
Blogger: Loretta Morgan, managing director, Jam Property
Marketing your agency through video blogs is becoming more and more popular due to a growth in the online presence of clients and the high demand for convenience straight to your desktop, wherever you may be.
With the public's general perception of real estate agents being low (I refer to a recent article by rebonline.com.au that said one in three Australians did not trust agents) and consumers generally feeling real estate agents are pushy and money driven, video blogging is a great way for your community to get to know you and understand your knowledge level whilst you build trust and rapport.
In my humble opinion, the consumer is also very bored of the way real estate agents market and prospect. They are sick of the letter box drops and pushy sales calls, and generally have a poor perception of real estate agents. 
If you want to make your mark, change perceptions and really stand out in the crowd by using clever marketing and branding.
Think outside the box when it comes to promoting your agency to win business. Don't be afraid to do things differently to the other agents. I am sick of the usual open homes, boring advertising, cold calling, letter box drops, as is the consumer and quite frankly, I feel consumers are craving something different, fun and exciting. Who wants to deal with someone who is pushy and annoying? Not me.
Let's do it like Richard Branson. He is never afraid to challenge the status quo, so why not do it too? What have you got to lose? I think you have everything to gain.
By being different in your marketplace, quirky, funny and giving valuable knowledge and tips in the process, you are bringing your agency and product to the forefront of people's minds, without them even knowing it.
Look at the great agents of all time. What is their point of difference? They all have one.
Video blogging is one of many great ways to educate and captivate your audience in a fun and exciting way. It builds trust and rapport in their mind and establishes you as one of the go-to agents in your area - an authority in your field. Content marketing is so important, so make your content stand out.
Whilst video blogging is a great marketing tool, you must be strategic in your approach. Don't just throw together a quick blog of you rambling on; be creative, fun, get your message across while keeping your audience interested. There are plenty of hours of work that go into producing my video blogs to get our message across in a fun, exciting and informative way. If you would like to check some of these out, go to www.jamproperty.com.au/blog. 
Why go with the herd? This is not going to give you an advantage over your competitors. But being different and fun will.
Why be number 1,000,001 when you can be number one?
ABOUT THE AUTHOR
---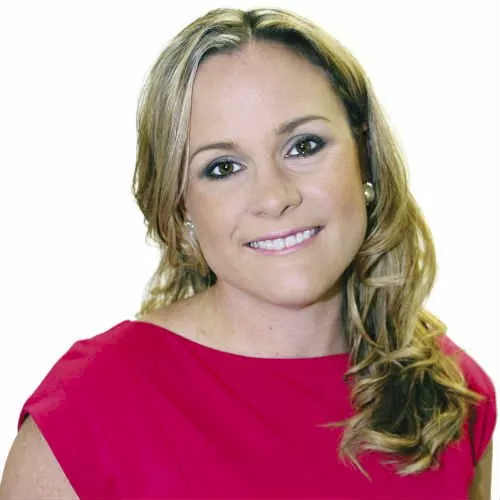 Loretta Morgan has over 17 years' experience in the property industry, ranging from managing residential real estate to major commercial and industrial portfolios for private and institutional investors.
Loretta was a finalist in the 2011 REIQ Awards for Excellence - Commercial Property Manager of the Year category and also a finalist in the 2013 REIQ Awards for Excellence - Residential Property Manager of the Year. This year, Loretta was a finalist in the Sunshine Coast Business Women's Network - Young Business Woman of the Year, regional finalist in the Australian Institute of Management Excellence Awards and finalist in the Sunshine Coast Business Awards.
Loretta is also a member of the REIQ, Young Industry Professionals Advisory Panel.