Blogger: Jhai Mitchell, internet marketing business developer, Elders Real Estate Toongabbie
In a recent article on Real Estate Business, founder and CEO of Real Estate Results Network Michael Sheargold implied that agents were wasting their time on social media.
This can be true for a lot of real estate agents, but is not true as a generalisation. I believe the real estate industry needs a check-up from the neck up and to start changing its view on social media or risk being left behind the eight ball.
It is fair enough for Mr Sheargold to say real estate agents are being trapped by social media hype but to say you don't need to be an expert and to just be social is a fundamentally uneducated response to social media. With that kind of attitude you will end up wasting even more time and money and in Mr Sheargold's words "trapped".
Michael Sheargold has missed an opportunity to educate agents about social media marketing
Isn't it part of our job to be a marketer? Social media isn't just about being social. There is an entire profession out there called 'social media marketing' (SMM). Similar to its big brother, search engine optimisation (SEO), in which you can create specific targets and goals to get a return on investment, this profession is part art and part science.
You can use data to track if particular posts are helping you generate leads or not. You can also test it. For example, if 'post A' or 'post B' generated more interest, slowly refine that post. This is called A-B testing.
This also helps you refine your copywriting skills that you use on your listings. So if our jobs are to be marketers, then why not be good at social media marketing? Why not post in a methodical way that gets you a return on investment?
Being clear with your posting/copywriting
Michael Sheargold suggests that agents should "communicate and connect", which I agree with, but he is missing a key component - a call to action or a reason for someone to click on your link, like you, follow you, and eventually hire you. This is copywriting 101 and this is a skill we need to grow as real estate agents for the future.
I also agree on being "crystal clear on your identity" but I would rephrase that and say you need to be "crystal clear" on your targets and goals when communicating through your online channels. In other words, be genuine because I do see agents just being social or spamming and not focusing on a clear target. This is why agents are being trapped into thinking social media is the road to riches.
Social media marketing can get you face-to-face and help secure the listing
Through Elders Toongabbie's social media channels, I can actually track how many people have viewed our listings, clicked through to our main website, clicked our 'contact us' page, the time they spent reading agents' profiles and made phone enquiries into our office. Honestly, how can you say social media marketing keeps you hiding behind a computer and not getting face-to-face appointments?
Think about how much you pay for letterbox drops. Can you track how long someone looks at your flyer or if it results in a call to your office?
Securing the listing
All sellers know they have to be online now, but how many agents out there can show their potential vendors how to correctly market themselves using social media marketing strategies? The possibilities are mind-blowing for vendors. You are even able to provide them a report of the extra views they would not have received otherwise. Our agents have used this unique selling point to get listing agreements signed when other agents are cutting their fees.
In summary, I would even argue that these days 'open homes' are being conducted online and key decision-making on whether to buy a property is being made. Why do you think professional photography and price marketing is so important these days? Open homes are just confirming all the information they already have.
Please be aware I'm not attacking just Mr Sheargold, it's an industry mindset that will slowly but surely need to shift, or we as real estate agents will continue to be at the mercy of great internet marketing companies like realestate.com.au and their ever-increasing fees.
ABOUT THE AUTHOR
---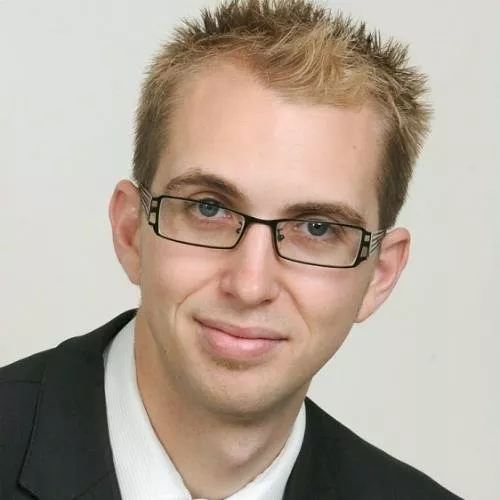 Jhai Mitchell is the internet marketing business developer at Elders Toongabbie and Kings Langley. Prior to this, he had a successful career running his own online business in Western Australia and achieving the top 10 per cent in sales with a mobile phone group. Jhai made the move to real estate after seeing a gap in agents' abilities to market themselves online.